First Alzheimer's disease risk assessment blood test for consumers hits market
Quest Diagnostics on Monday released the first blood test for consumer purchase that can help assess the risk of developing Alzheimer's disease.
The AD-Detect Test for Alzheimer's Disease costs $399 and is available for purchase online and can assess a person's risk based on a brain protein that contributes to the condition, according to Quest. 
Quest said its screening test uses plasma from a single blood draw to evaluate levels of amyloid beta proteins – which can form plaques in the brain and are linked to the progression of Alzheimer's disease – to help detect early signs associated with the risk of developing the disease.
ALZHEIMER'S DRUG LEQEMBI: WHAT TO KNOW
The innovation comes as the landscape for Alzheimer's disease care rapidly changes with new and emerging therapies.
"We are seeing much attention on emerging therapies for Alzheimer's disease, but with new treatment options will come the need to make screening and diagnosis more widely available," said Dr. Michael Racke, medical director of neurology for Quest Diagnostics.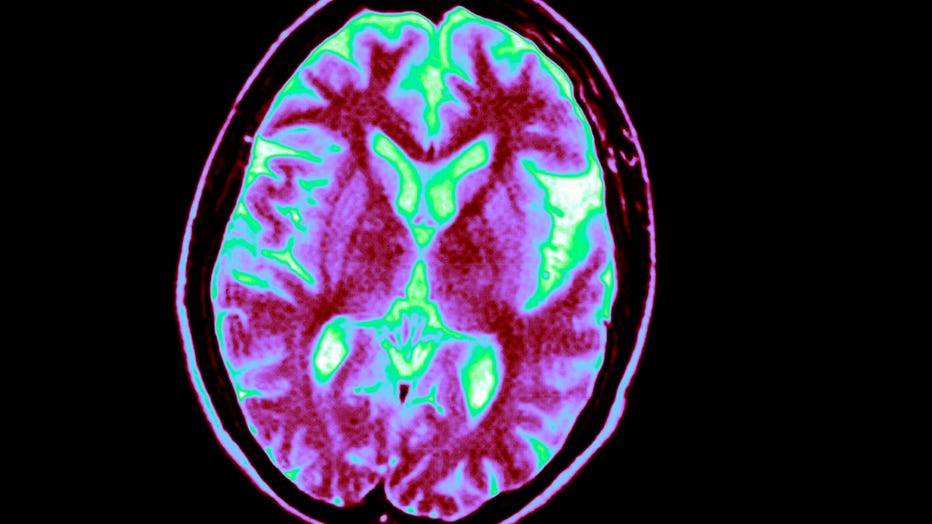 Alzheimers disease, as shown on an MRI. (Photo By BSIP/UIG Via Getty Images)
Blood tests like the one Quest launched Monday have the potential to make Alzheimer's disease risk assessment accessible and convenient, Racke added. 
FDA TO DECIDE ON FULL APPROVAL OF ALZHEIMER'S TREATMENT LEQEMBI IN EARLY JULY
The test utilizes the same expertise and technology as its clinical AD-Detect Amyloid Beta 42/40 Ratio test that was launched for physicians in early 2022.
Good candidates for the test include people who believe they are experiencing cognitive decline, if their loved one recognizes potential signs of mild cognitive impairment as well as those with a family history of Alzheimer's disease even if they are not exhibiting symptoms, are 65 years of age or older, or have had brain trauma or head injury, according to Quest. 
Those who purchase a test online and have it ordered by the independent physician network will be prompted to schedule an appointment at one of Quest Diagnostics' patient service centers for a blood draw. 
Test results will be posted on a secure patient portal, according to Quest.