Firefighters rescue person that fell into creek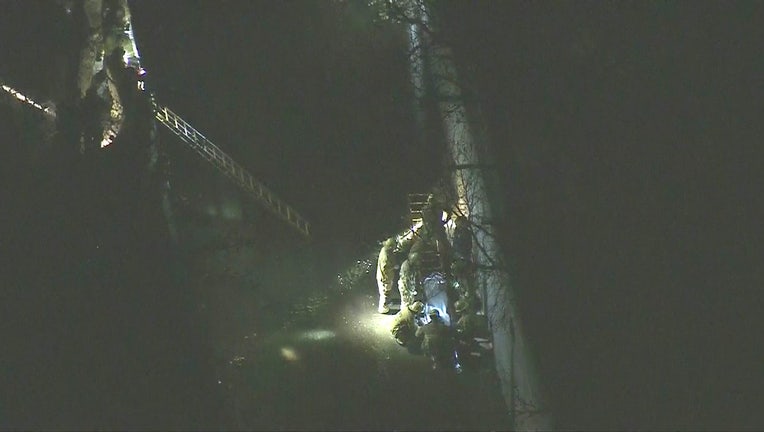 article
LOS ANGELES - A Los Angeles Fire Department Urban Search and Rescue team responded to the 23400 block of Los Encinos Way in Woodland Hills Tuesday night to rescue a person who fell into the Calabasas Creek flood control channel.
The channel is about 20 feet deep and behind homes which will not allow firefighters to use an aerial ladder truck to pull the person out, according to LAFD's Brian Humphrey.
The person was eventually pulled up to safety by emergency crews using a litter basket stretcher and manually hoisted via a ladder and roper system to ground level and an awaiting ambulance, Humphrey said.
The person, described as an adult male, suffered injuries to his legs and was taken to a local hospital in serious condition.
FOX 11 Digital News Producer contributed to this report