Firefighters reach full containment on Tick Fire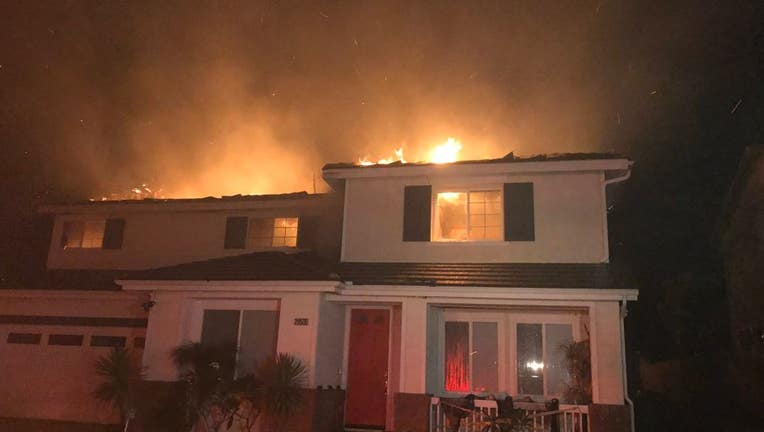 article
SANTA CLARITA, Calif. - Firefighters reached full containment on what was a battle a fast-moving brush fire that destroyed homes in the Santa Clarita area when fierce Santa Ana winds struck. 
The Tick Fire burned 4,615 acres and was 100% contained on Thursday, October 31. 
The Los Angeles County Fire Department reported 45 structures were damaged and 29 structures were destroyed by the blaze. 
No injuries were reported. 
WATCH: Officials provide update on Tick Fire
REPOPULATION
As of 5 p.m. Friday, public safety officials lifted evacuations for some neighborhoods in Santa Clarita. Residents in the following were permitted to return to their homes:
• Sand Canyon – everything south of Fire Station 132 on Sand Canyon and the Sand Canyon offramp is now open.
• North of Soledad between Whites and Sierra Highway.
As of 6 p.m. Friday, repopulation began along Sierra Highway at Linda Vista.
Officials advise that power may still be out in the repopulated areas.
For important safety information on returning home after a wildfire, visit https://www.readyforwildfire.org/post-wildfire.
For more emergency information on this incident, go to https://santaclaritaemergency.com.
EVACUATIONS
All evacuation orders were lifted by 6 p.m. on Saturday, October 27.
EVACUATION CENTERS
• College of the Canyons Gymnasium located at 26455 Rockwell Canyon Road in Santa Clarita (closed at 12 p.m. October 27)
• West Ranch High School located at 26255 Valencia Boulevard in Santa Clarita (closed)
ROAD CLOSURES
All road closures were lifted by 6 p.m. on October 27.
MORE FIRE INFO
The Tick Fire ignited just before 1:30 p.m. Thursday on the 31600 block of Tick Canyon Road near the 14 Freeway and was rapidly grew downhill as Santa Ana winds hit the area. 
An estimated 574 firefighters worked within the fire's footprint to knock down the fierce flames on Friday. Fire crews continued to work through ember storms and flare-ups in the ferocious blaze, along with 90-degree heat. They were also faced with challenging conditions with erratic winds that could change direction and intensify as the day progressed, the Los Angeles County Fire Department said. 
Firefighters were confronted with roaring overnight wind gusts overnight Thursday into Friday. Wind speeds reached 60 mph at ridgetops and 40 mph at the basins, according to Los Angeles County Fire Department Fire Chief Daryl Osby.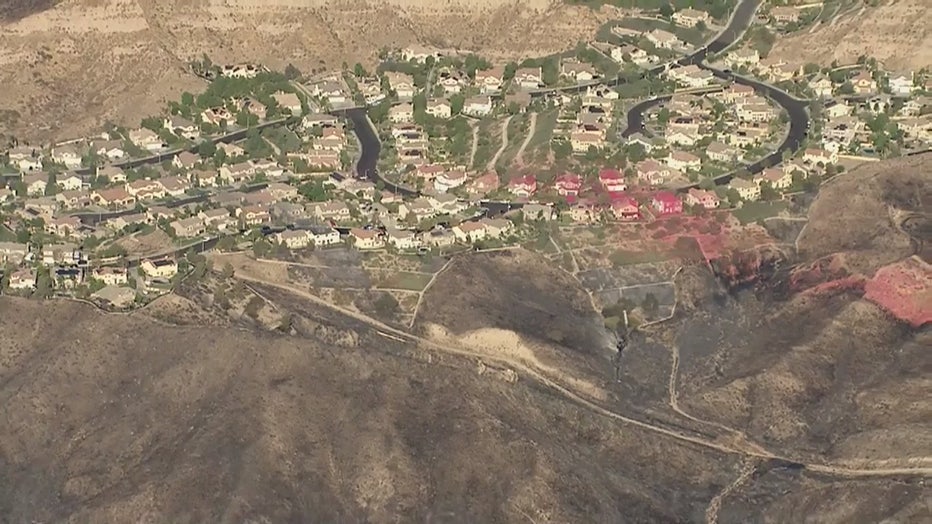 FOX 11 was at the scene as homes went up in flames on Sequoia Road in Santa Clarita located adjacent to Tapie Canyon.
Deputies attempted to evacuate residents on Cascade Court Friday morning at 3:00 a.m. as new evacuation orders were issued. 
The Metrolink train AV Line 204 to Los Angeles was held at Lancaster due to a track closure between Vincent Grade and Via Princessa. MTA bus 8502 would make all stops into Los Angeles. 
Over 10,000 structures were impacted, according to fire officials. 
Related: Wildfire erupts in Castaic prompting 5 Freeway closure at Hasley Canyon
Related: Brush fire breaks out at the Sepulveda Basin
The Hart District, Newhall School District and Saugus School District have announced that school was closed Friday, October 25th. The Santa Clarita Marathon volunteer training for Thursday night has been canceled and Primetime Preschool is also canceled for Friday.
For a list of school closures, visit https://www.lacounty.gov/emergency.
RELATED: Schools closed due to wildfires, poor air quality
The cause of the fire remained under investigation and fire officials would continue to monitor the area. 
Check back for updated information.