Firefighters free man trapped in wreckage of multi-vehicle crash involving bus in Florence area
LOS ANGELES - Firefighters Monday extricated a man who was trapped in the wreckage of a multi-vehicle crash involving a bus in the Florence area of Los Angeles.
The crash was reported around 1:45 p.m. in the 200 block of West Gage Avenue. It involved a bus and a dark-colored four-door sedan. The sedan appeared to have struck the back right side of the bus, video from SkyFOX showed.
The unidentified man was extricated from the sedan and transported to an area hospital in critical condition, authorities said.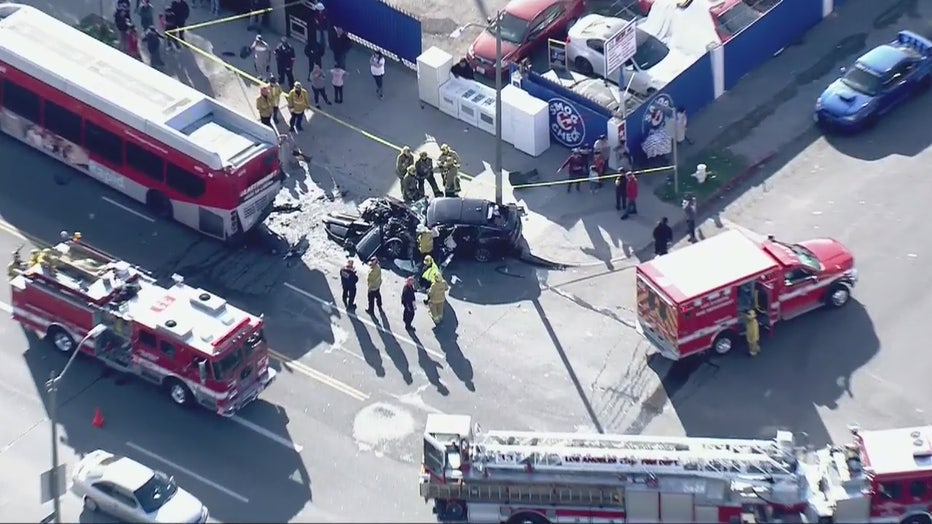 A 70-year-old woman who was on the bus at the time of the collision was taken to a hospital with minor injuries, and all other patients on the bus declined to go to a hospital.
Additional details were not immediately available.