Firefighter chopper pad: An exclusive look at 69 Bravo in the Santa Monica Mountains
LOS ANGELES - It's a remote mountaintop site with million-dollar views and a priceless purpose. Designated by the Los Angeles County Fire Department as ''Bravo 69'' it's a huge swath of land high above Topanga Canyon with 360 views.  
The helicopter pad is able to be used by LA County Fire thanks to an unusual ''licensing'' agreement the county made with a retired wealthy businessman who owns the site and was going to develop it.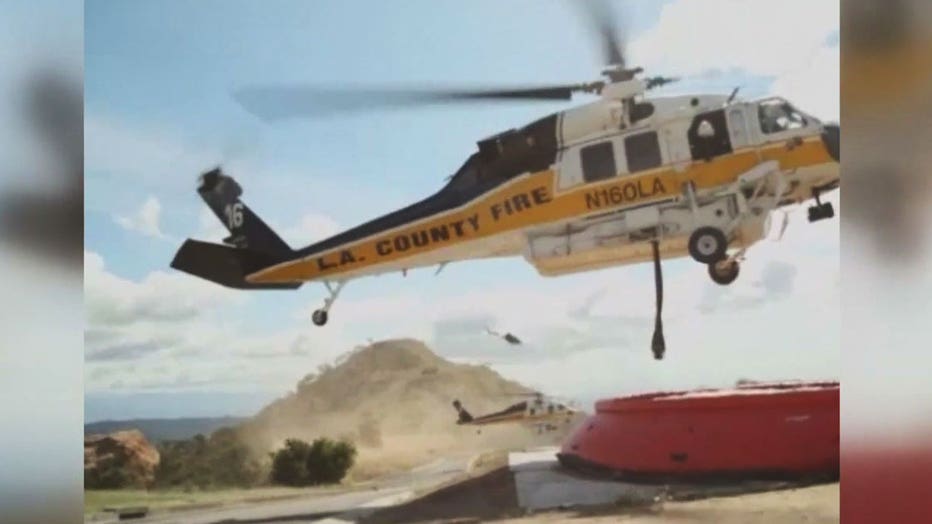 The property is being used for public safety as a refueling facility for fire helicopters, with 10,000 gallons of water on-site in especially tanks, plus hookups to fire hydrant and storage, and more.  
In a firefight, time is of the essence — to drop water, turn around, re-fill and then get back to the blaze.  
This location, the middle of the mountains is a crucial resource.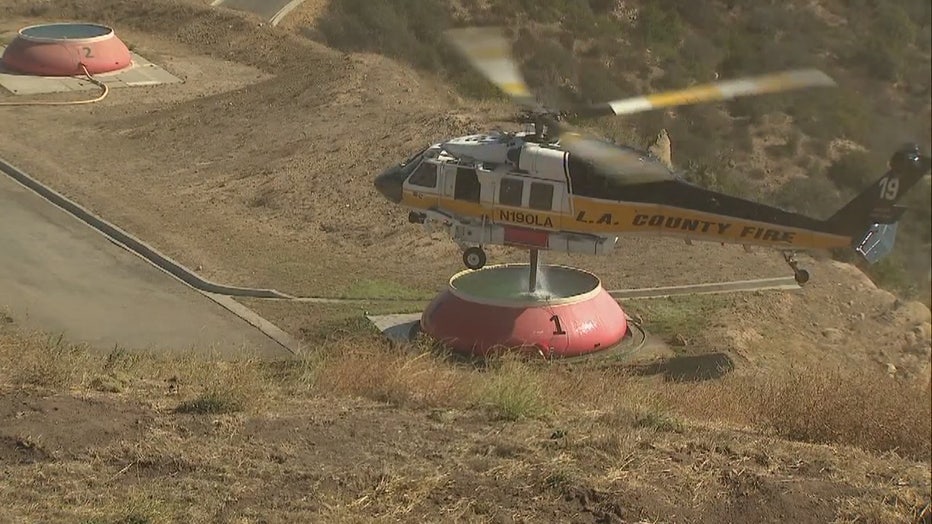 FOX 11 was the only TV station given access to this difficult to get to spot and it was quite an educational experience.