Fentanyl with potential to kill over a million people seized at Oxnard home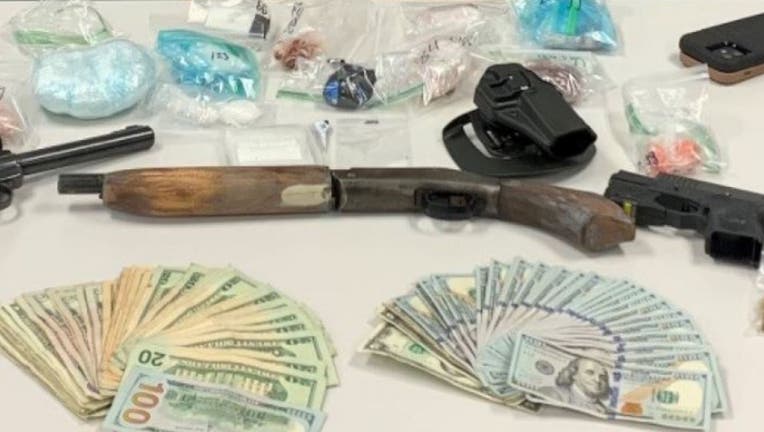 article
OXNARD, Calif. - Fentanyl with the potential to kill over a million people was seized from a home in Oxnard, Ventura County officials announced. 
Detectives from the Ventura County Sheriff's Office Narcotics Street Team began investigating 31-year-old Adolfo Palazuelos after learning he was selling fentanyl from his house as well as concealing bulk quantities of narcotics in a nearby garage. 
On May 18, a search warrant was issued and detectives detained Palazuelos at his home. During a search of the residence seized over thirteen ounces of fentanyl, eleven ounces of methamphetamine, two handguns, a shotgun and a large amount of cash. 
According to the sheriff's office, the total amount of fentanyl seized during the arrest was approximately 14 ounces, which equates to approximately 9,000 doses. 
"As a point of reference, ingesting as little as .25 milligrams of fentanyl could be a fatal amount. This equates to just this one seizure having the potential to kill over a million people," the sheriff's department wrote in a statement. 
Palazuelos was arrested and booked on various narcotics and weapon charges.