FBI agents arrest L.A. Councilman Jose Huizar in 'pay-to-play' corruption probe
LOS ANGELES - The Federal Bureau of Investigation confirmed Tuesday that Los Angeles City Councilmember Jose Huizar was in custody, arrested on charges related to a federal investigation into corruption at City Hall.
Huizar was arrested by FBI agents early Tuesday morning at his home in Boyle Heights for allegedly conspiring to accept roughly $1.5 million in bribes from developers trying to curry his favor.
Huizar, 51, is accused of using his position at City Hall in a pay-to-play scheme, in which he allegedly helped get high-rise development projects streamlined through the city's approval process in exchange for campaign donations and bribes.
His attorney could not immediately be reached for comment.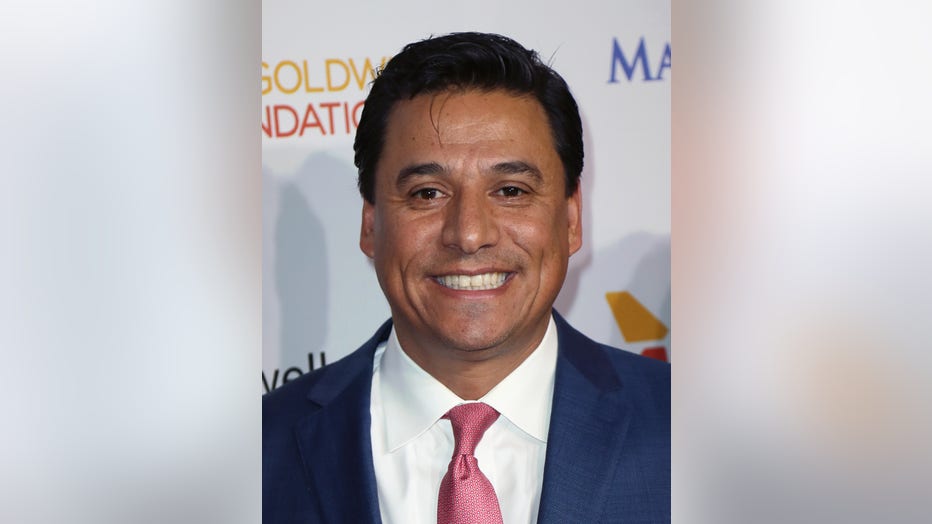 LOS ANGELES, CA - DECEMBER 07: Los Angeles City Councilmember Jose Huizar attends the 4th Annual Wishing Well Winter Gala at the Hollywood Palladium on December 7, 2016 in Los Angeles, California. (Photo by David Livingston/Getty Images) (Getty Images)
Huizar is expected to make an initial court appearance Tuesday afternoon.
RELATED: Garcetti, L.A. council president call for Huizar to resign amid FBI probe
The criminal complaint filed Monday against Huizar was unsealed Tuesday morning. The complaint charges Huizar with one count of conspiring to violate the Racketeer Influenced and Corrupt Organizations (RICO) Act and alleges that, as part of the criminal enterprise, he and his associates violated a series of laws, including bribery, honest services fraud, extortion and money laundering.
The RICO charge carries a sentence of up to 20 years in federal prison.
Huizar has represented Council District 14 (CD-14), which includes downtown Los Angeles and its surrounding communities, since 2005. 
In addition to representing that district, Huizar for several years was the city's influential Planning and Land Use Management Committee, which U.S. Attorney Nick Hanna said he used to decide "which projects lived, and which projects died."
Huizar lost that position after the FBI raided his Boyle Heights home in 2018, during which time agents seized approximately $129,000 in cash that was stashed in his closet, the US Attorney's Office revealed Tuesday.
"While today's announcement on the arrest of Councilmember Huizar is not unexpected, the horrendous and disgusting allegations leveled against him and others have painted a dark cloud over our city government for a long time now," said Council President Nury Martinez.
Martinez said that effective Tuesday, she will begin the process of removing Huizar from office, "so that the good people of Council District 14 and the city of Los Angeles will be fairly and honorably represented," she said.
According to the City Attorney's Office, the council cannot unilaterally remove Huizar from office because he has not yet been convicted of a crime. However, later Tuesday, the Los Angeles City Council voted 14-0 to immediately suspend him.
Get breaking news alerts in the FOX 11 News app. Download for iOS or Android.
The 116-page affidavit alleges that Huizar operated what was referred to as the "CD-14 Enterprise," along with co-conspirator members, including "Individual 1," who has not been formally named but investigators said is a former general manager of the Los Angeles Department of Building and Safety and former deputy mayor; his former aide George Esparza; and real estate development consultant George Chiang.
Members and associates of the criminal enterprise referred to Huizar as their "boss," operated as a criminal organization, and worked together for common purposes, the complaint alleges.
The CD-14 Enterprise allegedly had several objectives, including:
• Enriching its members and associates through means that included bribery, extortion, and honest services fraud.
• Advancing its political goals and maintaining its control and authority.
• Concealing the enterprise's financial activities.
• Protecting the enterprise by concealing its activities and shielding the enterprise from detection by law enforcement, the city, and the public.
In recent months, both Esparza and Chiang agreed to plead guilty to the same RICO charge that Huizar now faces.
Court documents filed in connection Esparza's plea agreement contend that his elected-official boss, whose name was not included in the court papers released in May, received more than $1 million in payments and financial benefits from a Chinese developer looking to build a 77-story skyscraper in Huizar's district.
Prosecutors allege in the court papers that the developer took Esparza and Huizar on more than a dozen trips to Las Vegas between 2014 and 2017 and provided them with "flights on private jets, hotel rooms, spa services, meals, alcohol, prostitution/escort services and casino gambling chips.''
The court papers allege the council member received a total of more than $200,000 in casino chips during the trips.
Prosecutors also revealed in the documents that the developer provided $600,000 in collateral to fund a settlement of a sexual harassment lawsuit filed against Huizar by former aide Francine Godoy. The allegations of that lawsuit threatened his 2015 re-election campaign.
The charge against Esparza came nearly two weeks after federal prosecutors entered into a plea agreement with real estate development consultant George Chiang, who admitted his role in a bribery scheme allegedly involving a council member thought to be Huizar, with the goal of advancing large-scale development projects. Under the agreement, Chiang, like Esparza, agreed to cooperate in the government's ongoing investigation.
Also charged was Justin Jangwoo Kim, a former City Hall fundraiser, who pleaded guilty to a federal bribery charge for arranging a $500,000 bribe for Huizar. 
The bribery scheme involving Kim began in 2016 when a labor group filed an appeal claiming a developer's proposed residential high-rise project violated the California Environmental Quality Act. The developer contacted Kim in hopes of gaining Huizar's support, court papers indicate.
According to the U.S. Attorney's Office, the unnamed council member and developer negotiated a $500,000 payment, and in early 2017, the developer gave Kim $400,000 in cash inside a paper bag to deliver to the council member.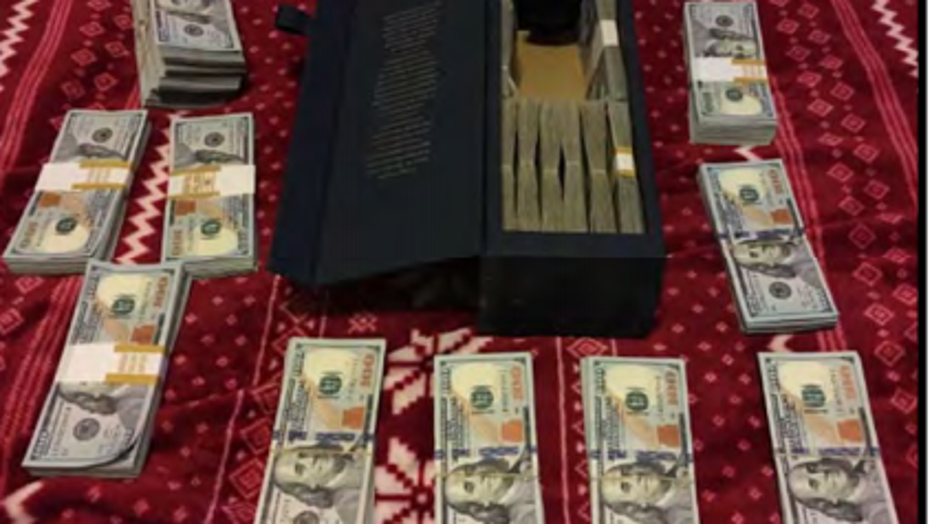 Esparza took several photographs of the cash he received from Kim, including the following photograph that was taken with Esparza's iPhone, the complaint states.
Kim kept some cash for himself for acting as a go-between, then delivered the money to Esparza to pass along to Huizar, court papers indicate.
Prosecutors allege the developer later paid the other $100,000 when the appeal was resolved, but Kim kept the money for himself.
Huizar is the fifth person to be charged in the ongoing corruption investigation being conducted by the FBI and U.S. Attorney's Office.
The other four defendants have agreed to plead guilty.
The court has yet to schedule a hearing for Esparza to plead guilty. Chiang is scheduled to plead guilty on June 26. Kim is scheduled to be sentenced on August 17.
Former Los Angeles City Councilman Mitchell Englander is scheduled to plead guilty on July 7 to charges of scheming to falsify material facts related to trips he took to Las Vegas and Palm Springs.
Any member of the public who has information related to this or any other public corruption matter in the City of Los Angeles is encouraged to send information to the FBI's email tip line at pctips-losangeles@fbi.gov or to contact the FBI's Los Angeles Field Office at 310-477-6565.
CNS contributed to this report.