Fans paint murals around Los Angeles to honor Kobe Bryant
LOS ANGELES - People are finding different ways to express their grief over the death of Kobe Bryant… and for many that includes art. 
For Jairo and Jennifer Ruiz from Port Lavaca, Texas, this is a place for them to heal. Two hours after Kobe Bryant passed away, they bought flights to Los Angeles.
"I told my husband we have to go. We have to be there in the moment in the city that's going to really understand our pain," said fan Jennifer Ruiz.
Having never met Kobe and Vanessa Bryant, they highly respected them and shared a 20-year marriage and four daughters.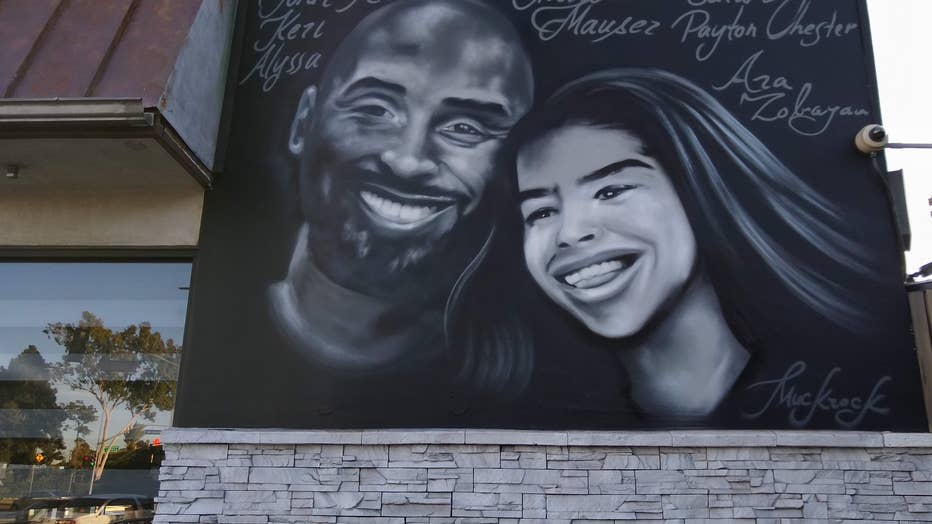 Kobe and Gianna mural on the side of the Erba building on W. Pico.
"I have a 13-year-old as well and I can't hold it in. Just to see the love that they had together, the chemistry. I have the same thing with my little girl, my little Mini-Me, and for it to just happen the way it did, it just hurts. It hurts bad," stated Jairo Ruiz. 
Painted by muralist MuckRock in six hours Monday on Washington Boulevard's Pickford Market wall says "Kobe & Gigi, Forever Daddy's Girl" and it's quickly become a place for fans to be together.
"Before social media this was the original way to communicate to the public. It also shows me how powerful our messages can be on walls," said Mario Ramirez who manages mural wall.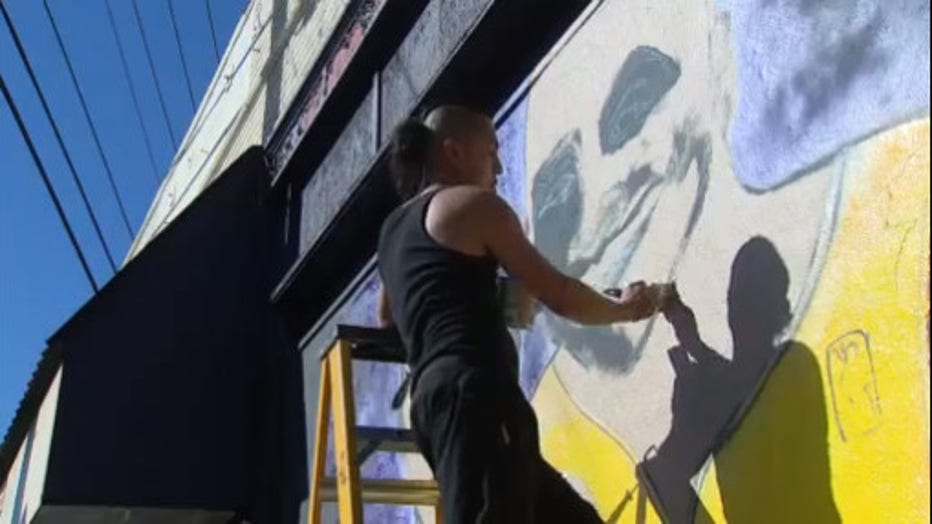 Off Vermont and 24th, muralist Temo Vasquez printed this picture of Gigi and Kobe off the internet and quickly got to work painting. 
"It's nice to be able to help in the healing process," said artist Temo Vasquez. "He lets everybody know that anything is possible once you put your mind and hard work into it."
Since Kobe's death, several other artists have paid him tribute.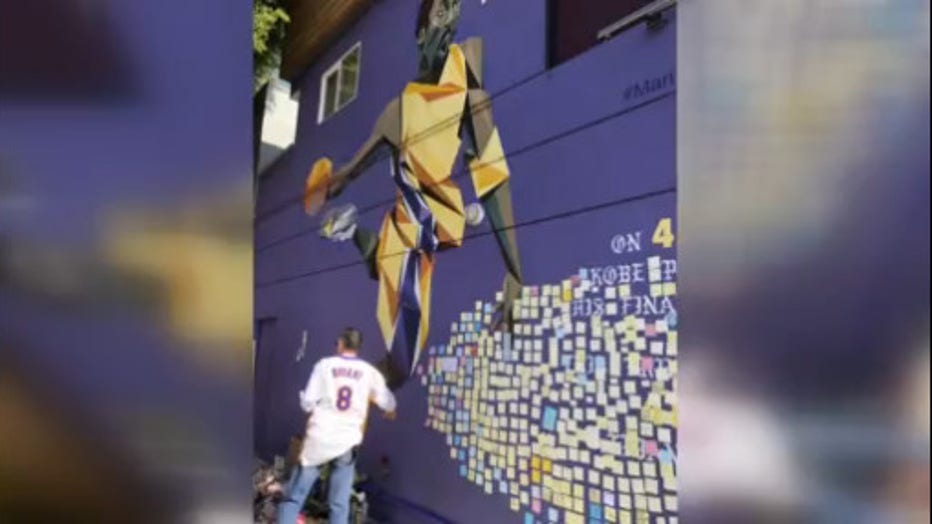 There's this Kobe Triangle mural on Melrose.
Another on Melrose and Spaulding by artist Jazz.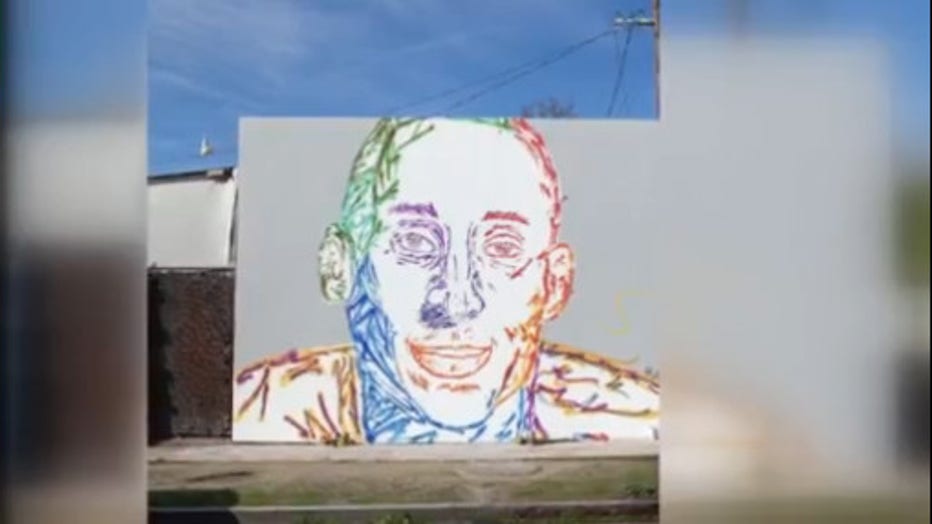 Melrose and Spaulding streets 
And muralists Jonas Never and Droyce painted this mural of Kobe in 2016 off Lebanon Street, and another last year inside the Staples Center…that are both getting quite a bit of attention right now.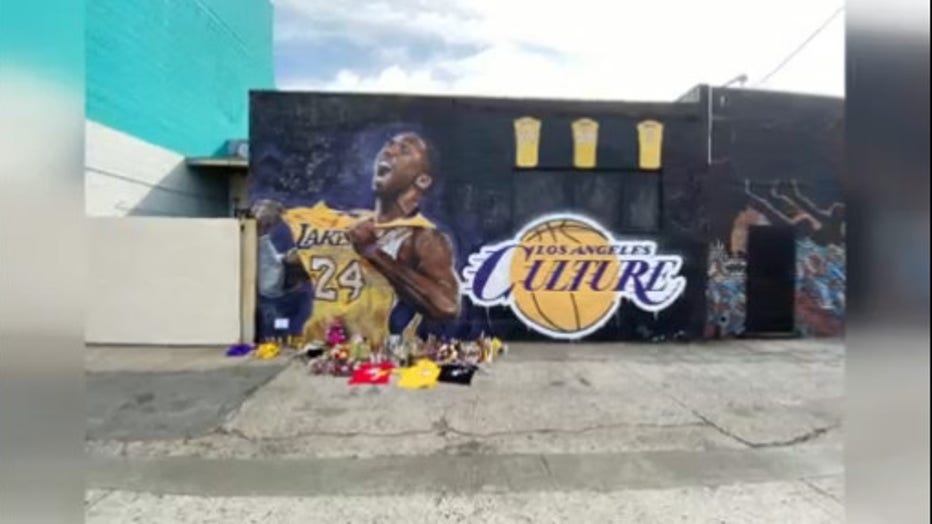 "Sometimes they say there are no words and then I think that's when this comes in. When there are no words, you can look at picture and express yourself or get that peace of peace you're looking for in art," added Jennifer Ruiz.