Fans create makeshift purple and gold memorial outside Kobe Bryant's gated Newport Coast community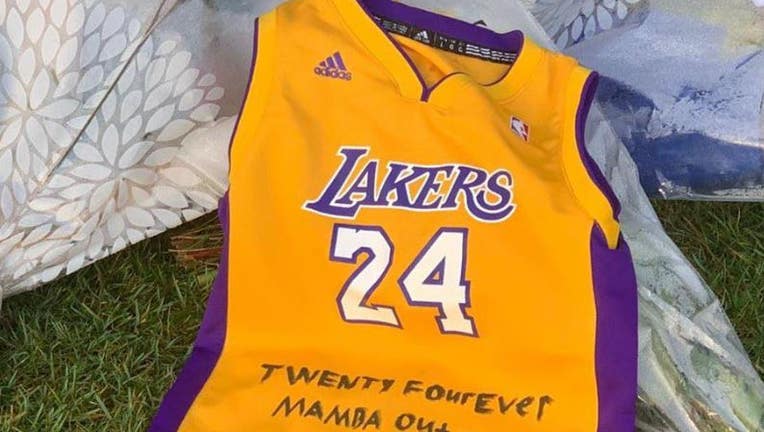 article
NEWPORT BEACH, Calif. - Mourners around the world have created makeshift memorials to honor former NBA superstar and global icon Kobe Bryant following his sudden death as the result of a fiery helicopter crash Sunday at the age of 41.
Fans Monday across the globe woke up with lingering shock and heartbreak after learning Bryant was killed in a helicopter crash in Calabasas, along with his 13-year-old daughter, Gianna, and seven others. 
RELATED: 
• Gianna 'GiGi' Bryant, 13, among nine victims of Calabasas helicopter crash
• 'More than an athlete': Kobe Bryant prayer vigil to be held at African American Civil War Memorial
• Fans in Los Angeles gather to remember NBA legend Kobe Bryant
• Orange Coast College baseball coach among victims of Calabasas chopper crash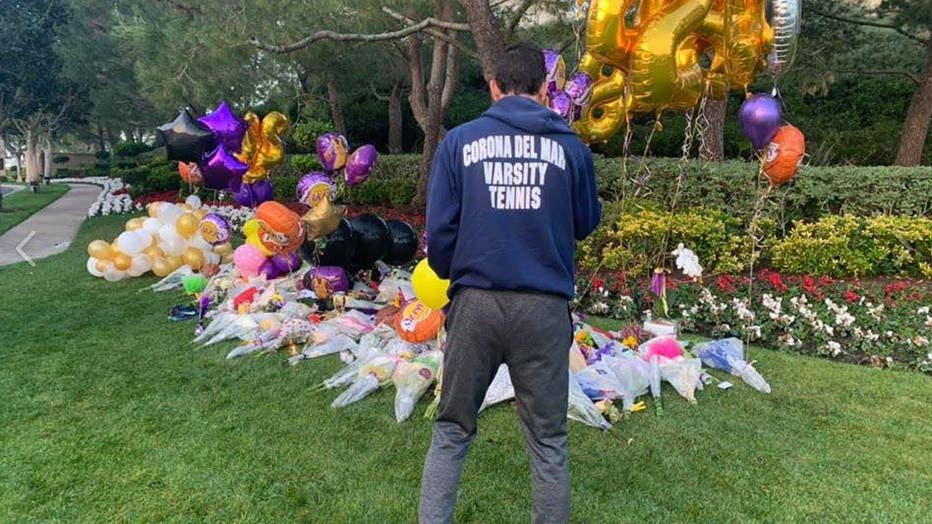 One of the many makeshift memorials in the greater Los Angeles was created outside the upscale community the Bryant family called home with gold and purple balloons, flowers, and t-shirts.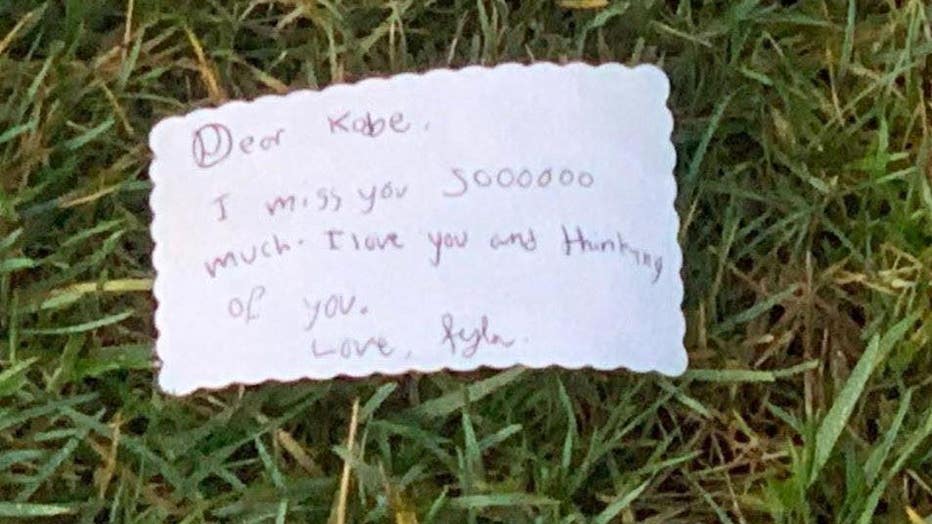 "I love this guy as a person, as a basketball player, and other things he's done for everybody," a fan told FOX 11's Hal Eisner. "As soon as I saw the memorial, I had to turn around and stop by."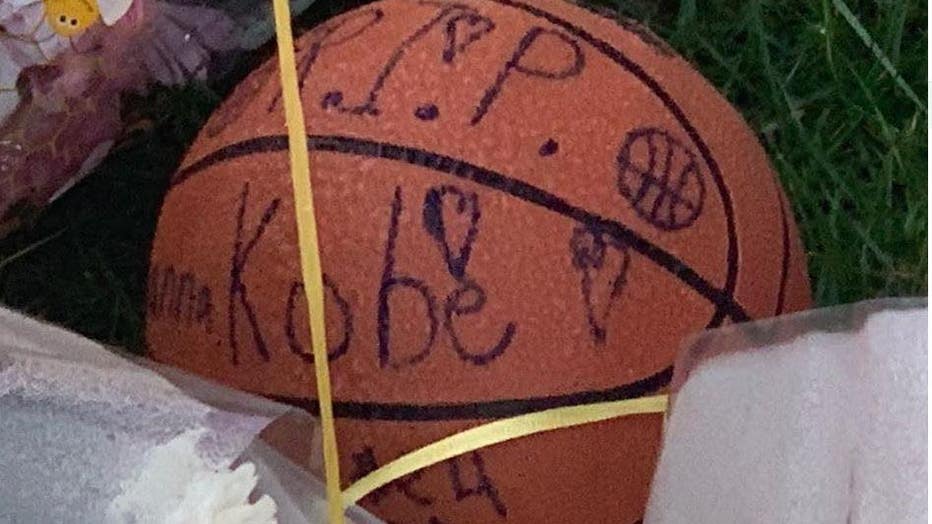 Eisner also spoke to two local flight attendants who stopped by who were in shock and disbelief. They were set to hike Runyon Canyon Sunday, but opted out due to Sunday's foggy conditions. Instead, they spent their day at a café in Beverly Hills where they learned about the tragedy that claimed the lives of nine people, including Kobe and Gianna "GiGi," Bryant aboard a luxury helicopter in Calabasas. 
Federal officials Monday flew in from Washington to begin conducting their investigation.