Family of mom kidnapped in Mexico pleads for help from US, Mexican presidents
LOS ANGELES - The family of Maria del Carmen Lopez, who was kidnapped outside her home in Mexico 119 days ago, pleaded for help Wednesday from U.S. President Joe Biden and Mexican President Andrés Manuel López Obrador, saying the investigation has been slow-moving.
Lopez was taken from out in front of her home in Pueblo Nuevo, Colima, Mexico, back on Feb. 9, when she was out gardening. Lopez, who is an American citizen, has family in the Inland Empire and Los Angeles, and is a mother of seven. On Wednesday her children stressed the need to find their mother, saying the investigation from the FBI and the Mexican authorities is moving too slowly.
"We miss her with a pain that defies words," daughter Zoe Lopez said during a press conference. "I implore you to hear my words, to feel my anguish. I implore you to take immediate action."
PREVIOUS COVERAGE: 'We are hurting': US citizen kidnapped in Mexico; family speaks out

The Lopez family believes an organized string of kidnapers targeted their mother. Toni Lopez received the first call from the kidnappers, and said they demanded "a ridiculous amount" of money to have their mother returned to them.
"We knew right away we were in trouble because we don't [have] that type of money," Toni Lopez said. "Even if we begged for help, we were never going to obtain that."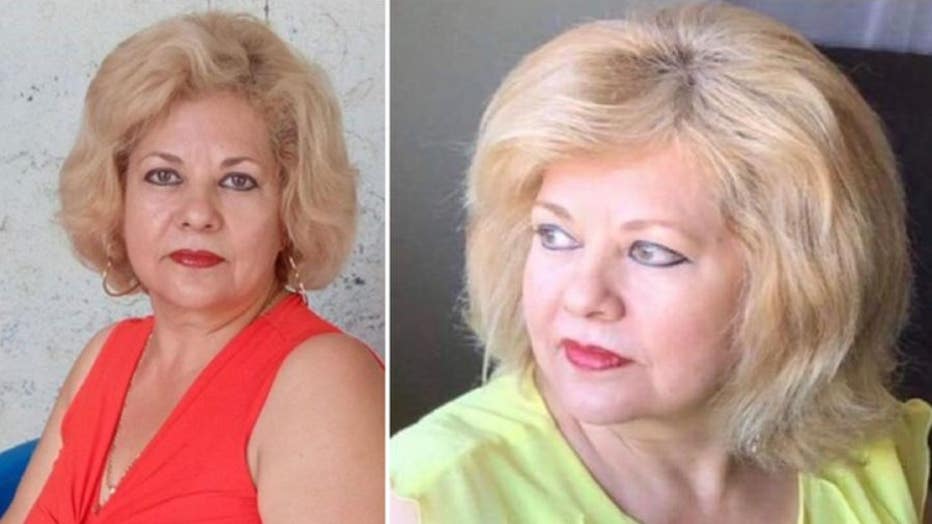 Maria del Carmen Lopez is a U.S. citizen who "was kidnapped from her residence in Pueblo Nuevo, Colima, Mexico, on Feb. 9, 2023," the FBI says. (FBI)
The family said they did receive proof of life from the kidnappers, in the form of an audio recording in which, according to Zoe Lopez, their mother pleaded with her children, "Please hurry. Act quickly, my children. And give them what they want. My life depends on it."
That communication was the last the family heard from the kidnappers. 
Meanwhile, the FBI has offered a reward of up to $20,000 for information that could help find Maria del Carmen Lopez. She is Hispanic, 5 feet, 2 inches tall, weighs about 160 pounds and has blonde hair and brown eyes. She has "permanent/tattooed" eyeliner.
Anyone with information on her whereabouts was urged to contact their local FBI office or the nearest American Embassy or Consulate. In Los Angeles, the FBI can be reached at 310-477-6565. Tips may also be submitted online at tips.fbi.gov.