Environmental groups call on Newsom to place moratorium on IE warehouses
Environmental activists are calling the air they breathe a public health emergency, and they're now asking Governor Gavin Newsom to put a moratorium on warehouses in the Inland Empire. 
The warehouse bring jobs to the local economy, but they've also had a negative impact for some when it comes to neighboring communities. 
At the corner of Slover and Fontana avenues is a giant warehouse, with another in the works. Activists say it's one example of why a two-year moratorium on warehouses is needed in the Inland Empire.
They say local officials are letting massive distribution centers go up in mostly brown and Black communities, where students and families are breathing in exhaust from the long lines of diesel trucks that serve them. 
Now, more than 60 labor, community, and environmental groups are calling on the governor to step in.
"We're not against building these warehouses. We just want them to be developed in areas that are away from our communities, away from our homes, away from our schools," activist Ana Gonzalez told FOX 11.  
Gonzalez is the executive director for the Center for Community Action and Environmental Justice, the organization that spearheaded the letter to Governor Newsom and Attorney General Rob Bonta. She says she knows firsthand the toll the warehouse boom in the IE is taking on children's health and her son is paying the price.
"When he was visiting the ER for pneumonia, bronchitis, almost five times a year. And I knew that that was not normal." 
She says her pediatrician tied it to the pollution in her Rialto neighborhood. 
A view from SkyFOX shows massive warehouses have popped up all over the Inland Empire, often lauded by local leaders for the jobs they bring in.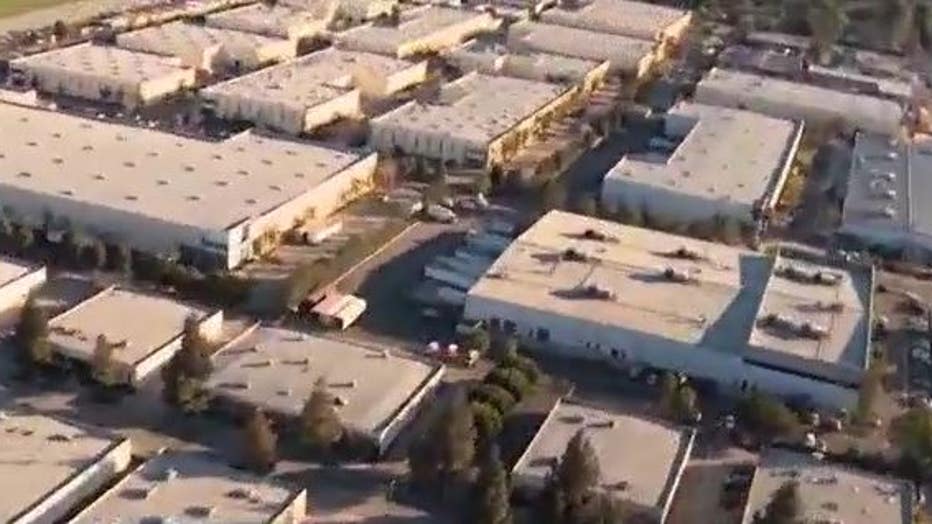 "It's not our e-commerce, it's e-commerce from other areas. But we are bearing the burden of the pollution and the truck traffic," said Bobbjo Chavarria. 
The governor's office told FOX 11 they have yet to receive the letter, but pointed out the governor has ordered heavy-duty truck manufacturers to go to zero emission vehicles by 2045. 
In a statement they said in part, "California is taking urgent action to clean the air in communities hardest hit by pollution."