Charges filed against suspect in fatal stabbing of 17-year-old honor student in El Sereno
LOS ANGELES - Los Angeles County District Attorney George Gascón announced that a 32-year-old man was charged Friday with the daylight fatal stabbing of teen Xavier Chavarin and the attempted murder of another man last week.
"Tragically, a family is again mourning the loss of a child to an act of violence," Gascón said. "Xavier didn't even have a chance to fulfill his full potential. By all accounts, he had a bright future ahead of him before his life was cut short when he was fatally stabbed from behind."
The other victim was able to fend off his attacker, Gascón said and is currently recovering in the hospital. 
David Anthony Zapata, 32, was charged with one count each of murder and attempted murder with the special allegation of personally using a deadly and dangerous weapon, a knife. He was arrested Wednesday morning following an hours-long standoff with authorities at his home in Alhambra.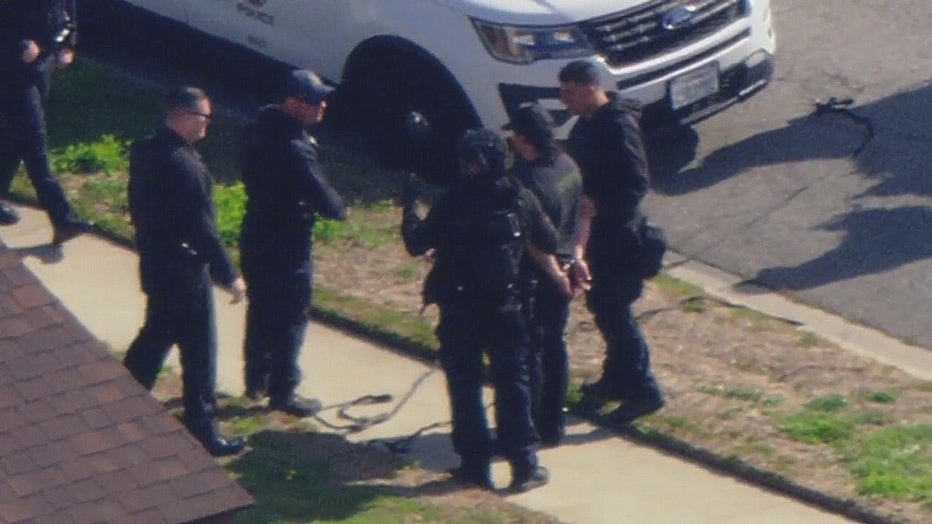 David Zepeda, 33, was taken into custody Wednesday morning following an hours-long standoff with authorities at his home in Alhambra. He is accused of fatally stabbing a 17-year-old boy in El Sereno and injuring another man. (FOX 11)
RELATED: 
He is scheduled to be arraigned in Department 30 of the Foltz Criminal Justice Center.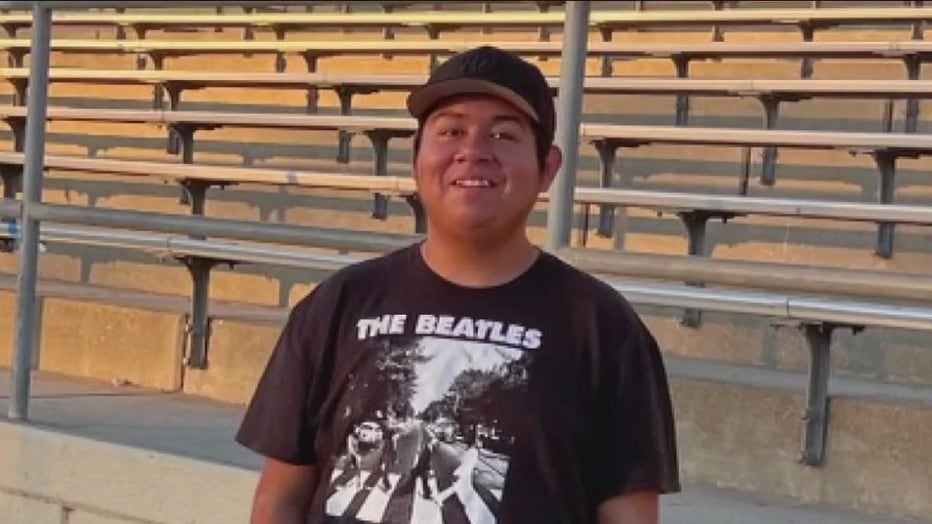 On March 3, Chavarin was waiting for his mother in front of a restaurant in the 4500 block of Valley Boulevard in El Sereno when the Zapata allegedly approached him from behind and stabbed him in the back. Chavarin died moments later.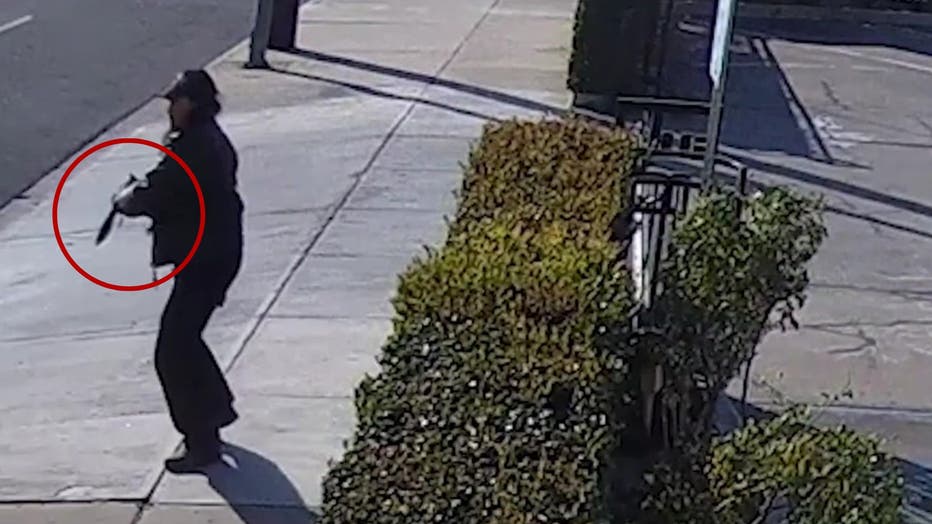 Surveillance video from near where 17-year-old Xavier Chavarin was stabbed and killed on March 3, 2023, shows the attacker holding a large knife. (Photo courtesy of the LAPD)
Zapata fled and got into the passenger seat of an SUV.
Several hours later, Zapata is accused of stabbing a 33-year-old man multiple times in a parking lot in the 5400 block of Valley Boulevard. The victim was taken to a nearby hospital where he is recovering from his injuries.
Authorities said that they are still searching for a second suspect in connection with Chavarin's death. The second suspect was a passenger in the getaway car that Zapata drove from the first scene, police said. No further details on the suspect were released.
The case remains under investigation by Los Angeles Police Department's Robbery-Homicide Division.