Earthquake rattles Windsor Hills area
LOS ANGELES - An earthquake rattled the Windsor Hills area Thursday morning, according to the U.S. Geological Survey.
The preliminary 2.6 magnitude earthquake hit around 11:08 a.m. with a depth of 5.4 km, according to the USGS.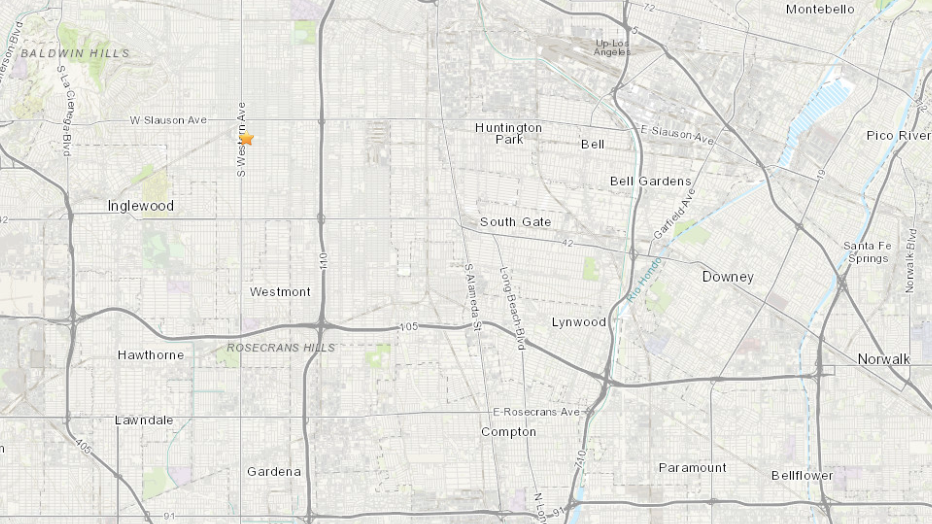 Another earthquake was reported around the same time closer to the Fresno area, also a preliminary 2.6-magnitude quake.
There were no immediate reports of damages or injuries. 
This comes just days after a 3.9-magnitude quake struck Ojai, and more than a dozen earthquakes hit the same area over the weekend amid Tropical Storm Hilary.