Teens make prom dress and tux out of duct tape, win $10K in scholarship prize money
LOS ANGELES - Many teens around the country spent hours picking out the perfect prom outfit this year.
A few teens, however, spent much more time than that making their prom outfits themselves — using duct tape.
The Duck Tape Stuck at Prom Scholarship Contest announced the 2023 winners of the two $10,000 scholarship prizes — one for best tux and one for best dress.
Karla Tejeda, with the best dress, and Ian Rojas, with the best tux, are among the 10 finalists announced in late June.
Tejeda, from Los Angeles, California, told Fox News Digital that creating her dress was "very challenging."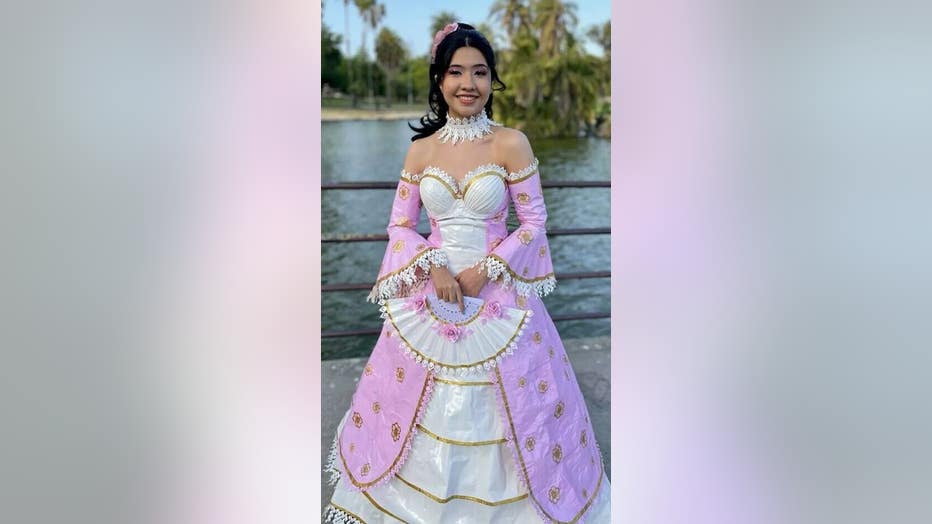 Karla Tejeda of California won for the best dress category in the Duck Tape scholarship contest — snagging $10,000 for her colorful creation. (Duck brand)
She said she'd "never created a dress before."
The 18-year-old's pink-and-white French-inspired gown took 120 hours to make and included over 14 rolls of Duck Tape.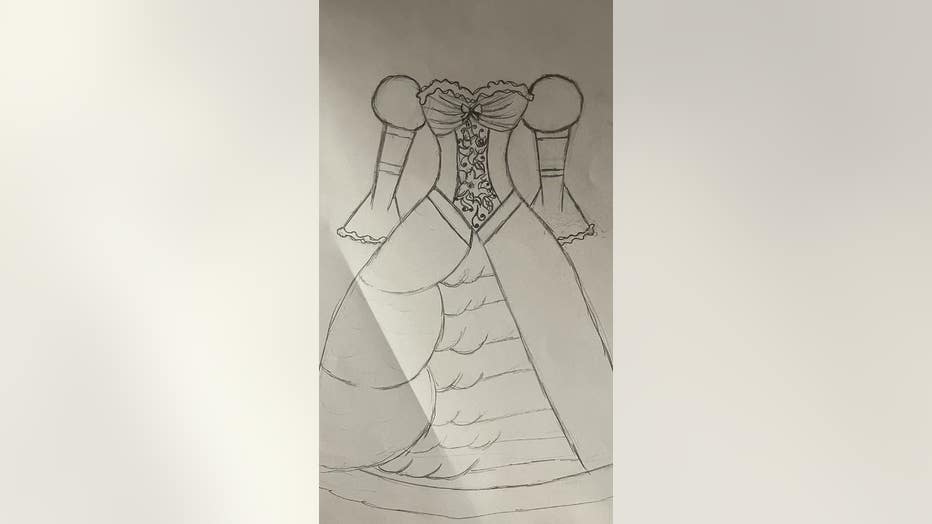 Karla Tejeda said she had never created a dress before — and was surprised by how she was able to create it with Duck Tape. (Karla Tejeda)
Tejeda said she only had about a week to create the gown — noting she didn't start the process until late May.
"It was a lot of trial and error, as tape isn't the easiest thing to work with," she said. 
Tejeda said she sketched out the design and got to cutting — trying to put the pieces together by adding intricate designs to the dress.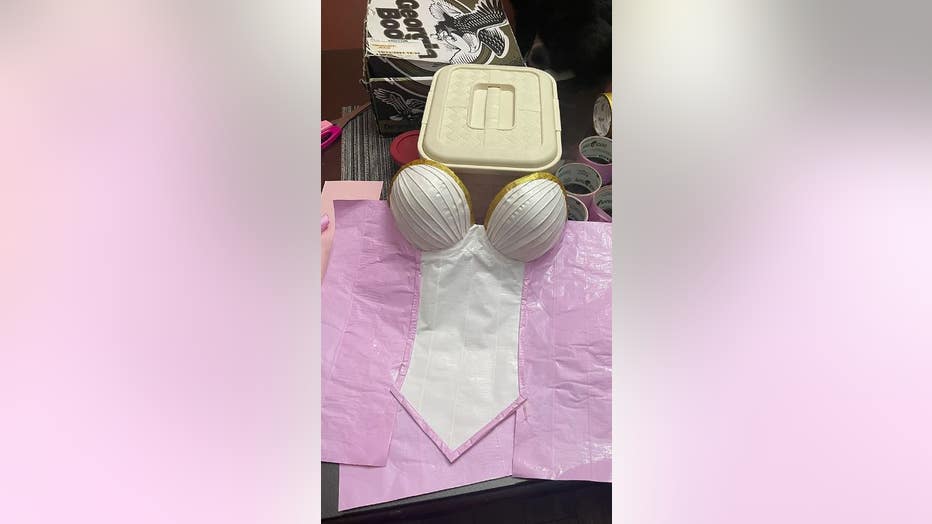 Tejeda told Fox News Digital that she used over 14 roles of Duck Tape for the creation. (Karla Tejeda)
Tejeda also said she couldn't have done it without the support of her family and friends.
This fall, she'll be enrolling in college — and said the scholarship prize money will be put toward her education. 
RELATED: Florida teen's incredible duct tape prom dress could win her major college scholarship: Check it out
Ian Rojas, of Taylorsville, Utah, used 11 roles of Duck Tape and spend over 57 hours creating his unique suit.
The 17-year-old told Fox News Digital that the creation was difficult to make — but it became easier as he went on, he said.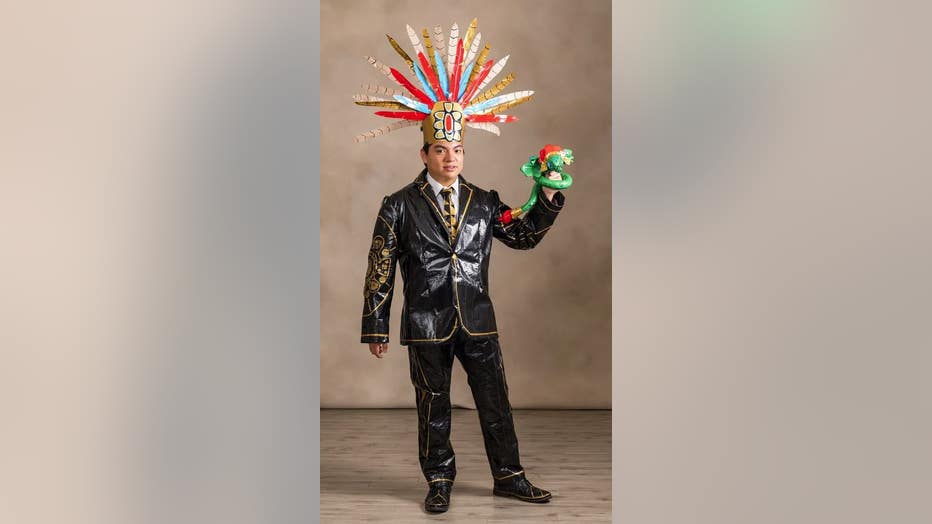 Ian Rojas created his prom outfit as a nod to his ancestors from El Salvador. (Duck brand)
"At first, it seemed so difficult to make the suit, but as I went on, it became more familiar to me," he said.
The teen said his suit paid homage to the Aztecs and Mayans that settled near his homeland of El Salvador in ancient times.
He told Duck Tape that he wanted to make something as a tribute to that. 
"I wanted to fuse the culture of the Mayans and the elegance and formality of prom wear without [it] coming off as a costume," he said.
He expressed to Fox News Digital how it felt to win the scholarship contest.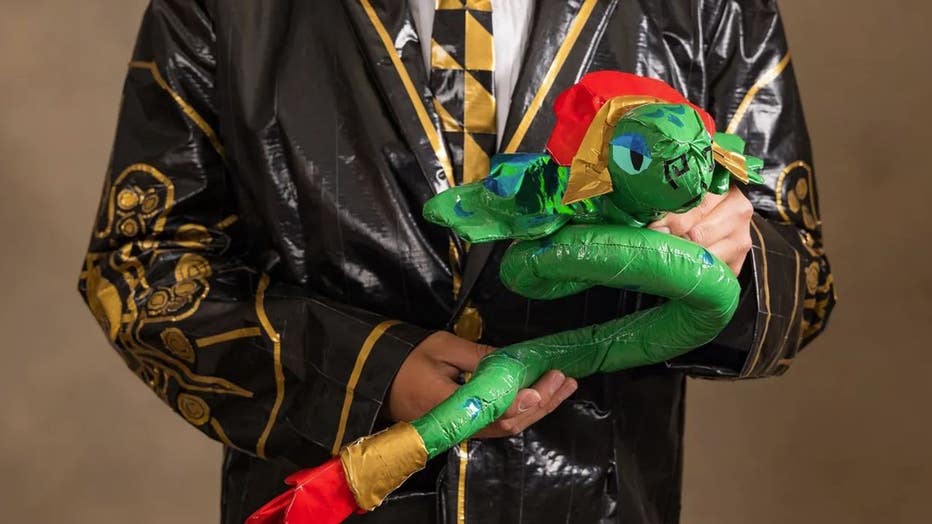 Rojas created a snake accessory for his outfit to also play into his ancestry-themed prom outfit. When he found out he won, "I was so overwhelmed with joy," he told Fox News Digital. (Duck brand)
"When I found out [I won], I was so overwhelmed with joy," he said.  
Rojas is still thinking of how he will spend his $10,000 prize — leaning toward traveling to Italy for a mentorship program.
The 10 contest finalists were located in 10 different states — Washington, Mississippi, Minnesota, Florida, Wisconsin, Georgia, Texas, California, Utah and North Carolina.
The eight runner-up contestants received $500 scholarships for their efforts and a Duck brand prize pack worth $100.
A panel of judges picked the 10 finalists based on a percentage breakdown of workmanship, originality, colors, accessories and the use of Duck Tape.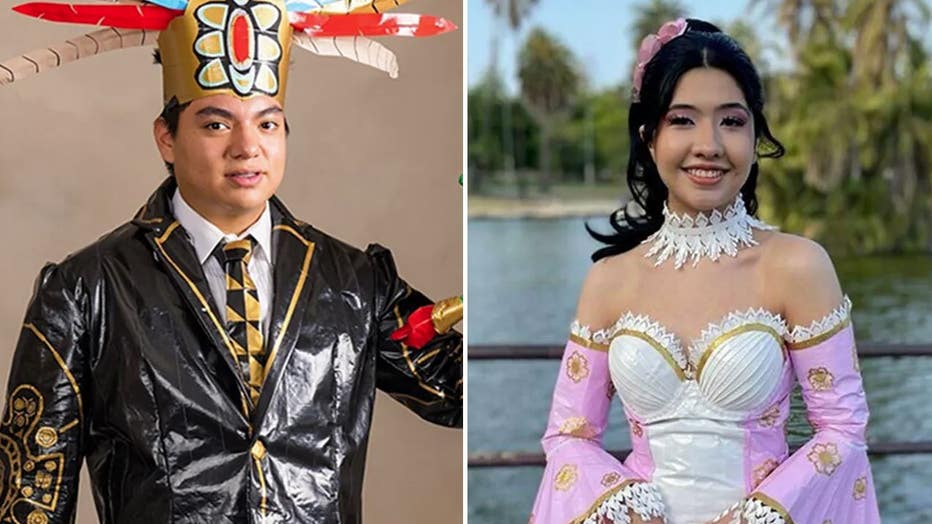 Two teens from California and Utah won $10,000 in scholarship money for their prom outfit creations made out of Duck Tape. (Duck brand)
The Stuck at Prom Scholarship Contest began in 2001.
The idea has been to reward teens for their creative ideas and execution in creating a prom outfit out of Duck Tape. 
Since then, roughly 8,000 students have submitted prom outfits, and the Duck brand has given away more than half a million dollars in scholarship money, according to Duck Tape.