Drunk driver gets 51 years to life in prison for triple fatality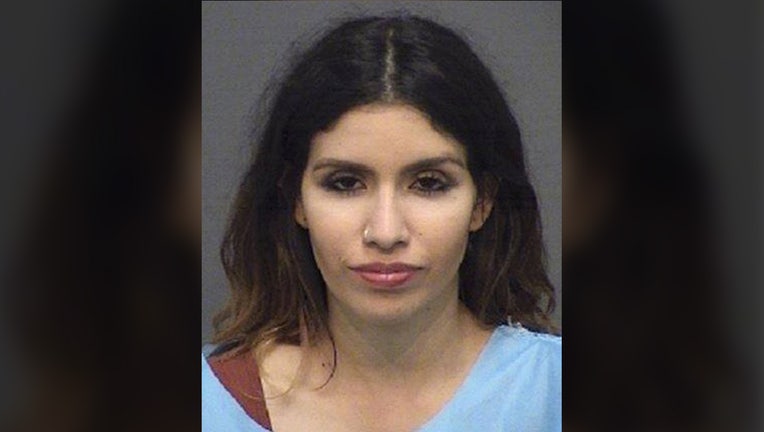 article
SANTA ANA, Calif. - A 29-year-old San Clemente woman was sentenced Thursday to 51 years to life in prison for an alcohol-fueled crash in Huntington Beach that killed two Las Vegas teenagers and an 18-year-old man on spring break.
Bani Marcela Duarte was convicted Oct. 1 of three counts of second- degree murder and a single count of driving under the influence of alcohol causing bodily injury, for causing the March 29, 2018, pre-dawn crash.
Killed in the crash were the other driver, 17-year-old Brooke Hawley, and passengers 18-year-old Dylan Mack and 17-year-old Albert Rossi.
A fourth high school classmate, Alexis Vargas, managed to escape the burning Toyota Camry, but sustained second-degree burns to one arm.
Get breaking news alerts in the FOX 11 News app. Download for iOS or Android.
Senior Deputy District Attorney Dan Feldman told Orange County Superior Court Judge Gary Paer during the sentencing hearing that he recently read a "beyond gut-wrenching" note from the defendant's daughter saying "she's being a good girl" so her mother can return home.
"I don't envy this court at this moment," Feldman said, noting the defendant got "into her own car with her own children's car seats visible to her" before she turned the key after a night of drinking.
Feldman said during Duarte's trial that the defendant had gone out drinking in several bars and clubs throughout Orange County, ending up at Baja Sharkeez in Newport Beach, where "she consumed an unfathomable amount of alcohol."
When she left the bar, Duarte was driving north, but was so drunk she thought she was driving south toward home, Feldman said. Three men in a Jeep spotted her erratic driving, and one of them called 911, he said.
While making a left turn onto Pacific Coast Highway "she swung so wide she struck the curb with the passenger side of her car," Feldman said.
Duarte got out of the Hyundai she was driving to "inspect the damage," and then got back into the car and kept driving, he said.
"She ignored that warning about her ability to drive," Feldman said.
The three witnesses said she appeared to be "beyond intoxicated," and that she was "burping, staggering," he said. They were still on the line with a 911 dispatcher when the Hyundai slammed into the rear of a Toyota Camry that was stopped at a red light at Magnolia Street about 1 a.m., Feldman said.
The Camry burst into flames from the impact.
Feldman said a post-crash blood test showed her blood-alcohol level was 0.28%. The legal limit is 0.08%.
During Thursday's sentencing hearing, Hawley's mother, Rhonda, told Paer, "We lost such a bright and beautiful girl, and in the process we all lost ourselves."
Brooke Hawley was the designated driver for her friends the night of the crash, according to her family. She was an honors student in her junior year and was being scouted by soccer coaches for college, her parents said.
The teen's father, Aaron Hawley, said he is haunted by how his daughter died.
"I never got to say goodbye to my daughter," he said. "Her body was horrifically burned."
Rossi's father, also named Albert, told Paer he was a Vietnam veteran, and he compared his son's death to his combat experience.
"Vietnam was a living hell, but it was a walk in the park compared to this," the elder Rossi said, adding he suffered a heart attack after his son's death.
"My son was an avid athlete," Rossi said. "He was an avid ocean swimmer. He was a great basketball player and a wonderful football player."
Rossi's sister, Allie, said she helped raise her brother because their mother died when Albert was only 5.
"My brother loved the beach," she said, explaining how for the past four years he would go on road trips to the Pacific Ocean.
"Anything near the ocean he loved."
She said her brother "lit up every room he walked into. ... He was good at everything he did."