Driver dies after McLaren crashes into pole in Laguna Hills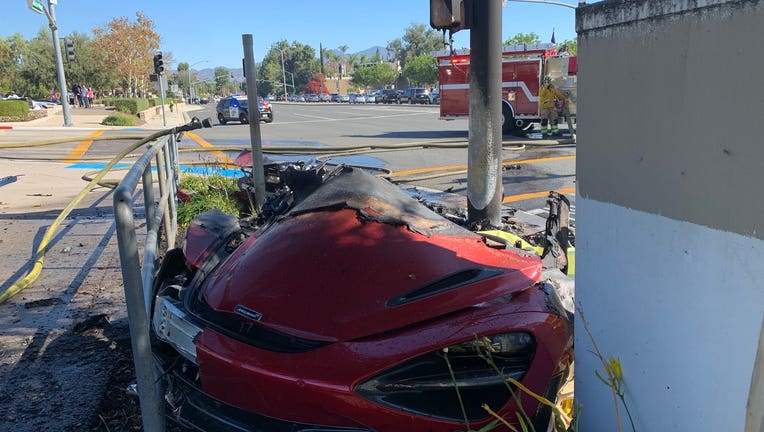 article
LAGUNA HILLS, Calif. - A motorist was killed during a fiery single-car crash in Laguna Hills.
A McLaren sports car crashed into a traffic signal and burst into flames around 10:25 a.m. Wednesday on Alicia Parkway about a half-block west of Paseo De Valencia, said Orange County Fire Authority Capt. Paul Holaday.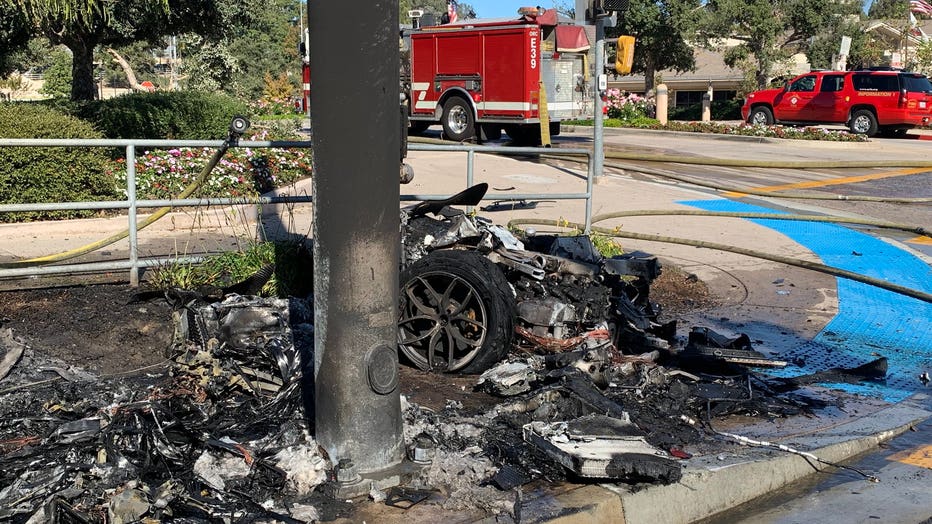 The driver, believed to be a man, was pronounced dead at the scene, officials said. It appears the car split in half and exploded into flames. 
According to the Orange County Sheriff's Department, witnesses said the car was speeding before the crash.