Driver arrested for allegedly hitting, killing pedestrian in Jurupa Valley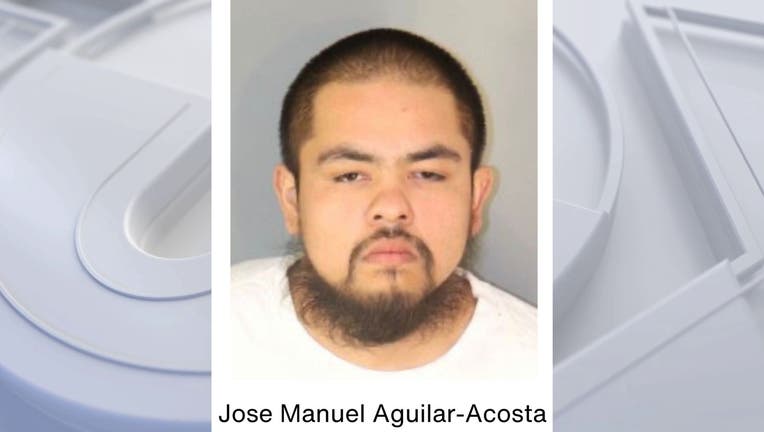 article
JURUPA VALLEY, Calif. - A Jurupa Valley man and his passenger were arrested this weekend after he allegedly hit and killed a person with his car earlier in the week.
The crash happened on Wednesday, Sept. 20. Deputies were called to the 5000 block of Mission Boulevard afr reports a car had hit a pedestrian. When they got there, they found 42-year-old Jamie Pruitt in the street. They were pronounced dead at the scene.
Deputies were able to identify the suspect's car as a white Toyota Corolla, with damage to the hood, fender and windshield. Days later, on Sept. 22, deputies were able to find the car and impound it. 
SUGGESTED: 2 dead as man pushing woman in wheelchair struck crossing street in Slymar
The alleged driver, identified as 23-year-old Jose Manuel Aguilar-Acosta, turned himself in the next day. He was booked on one count of gross vehicular manslaughter, and one count of fleeing the scene of a traffic collision involving death. His passenger, 24-year-old Erika Guevara, was also arrested and faces charges of being an accessory after the fact.
Deputies in Jurupa Valley are still investigating. Anyone with information was asked to call 951-776-1099.