Disneyland Magic Key pass sales resume
ANAHEIM, Calif. - Get your wallet ready.
Disneyland Resort on Monday announced it is resuming sales of all annual passes in the Magic Key program.
Passes will go on sale no earlier than 9 a.m. PST, according to the website.
The following passes are available for purchase: 
Inspire Key ($1,599)
Believe Key ($1,099)
Enchant Key ($699)
Imagine Key (SoCal residents only; $449)
Passes are subject to availability and being in the queue does not guarantee the ability to purchase any Magic Key pass, the website states.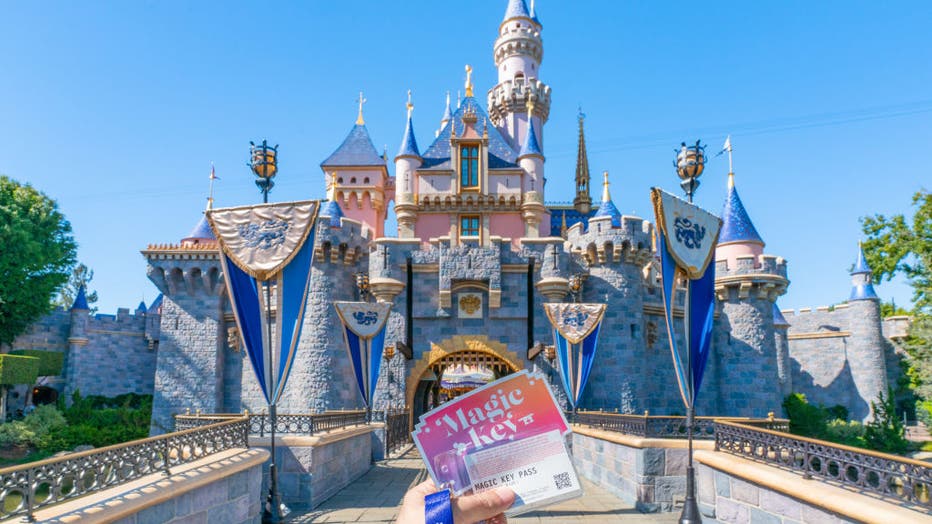 General views of Sleeping Beauty Castle at Disneyland on August 14, 2022 in Anaheim, California. (Photo by AaronP/Bauer-Griffin/GC Images)
"When you're a Magic Key holder, the Disneyland Resort is your land—you're a townsperson on Main Street, U.S.A., a galactic citizen of Batuu, a hero at Avengers Campus, a local at Pixar Pier and beyond," Disney says on the website. "You belong to the community of core Disneyland fans who all share a passion and love for the parks.
The Magic Key program provides reservation-based admission to one or both Disneyland Resort theme parks and a variety of admission opportunities, pricing options, experiences, and savings on food, beverages and merchandise.