Deputies on the lookout for 2 men connected to multiple robberies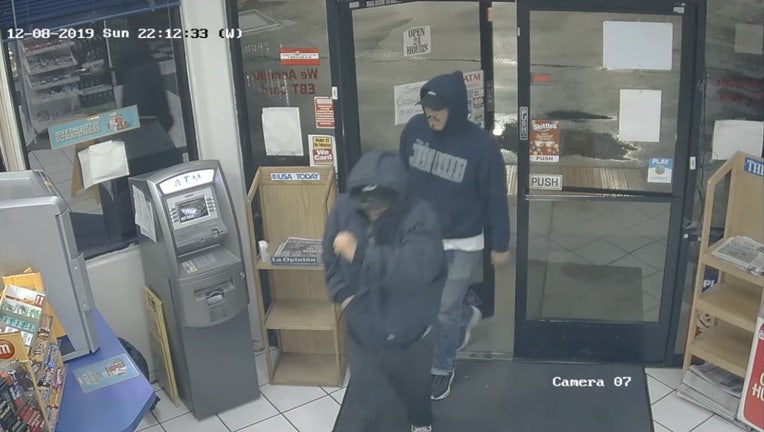 YUCAIPA, Calif. - The San Bernardino County Sheriff's Department is on the lookout for two men they say are connected to multiple robberies following an armed robbery in Yucaipa Dec. 8.
Security video from the Valero Gas station located in the 32700 block of Yucaipa Boulevard shows the two individuals wearing hooded clothing that concealed their identity come into the store. Both suspects took out a handgun and demanded money from the cash registers.
The cashier opened the registers and handed over the money. The suspects then left the store in a westward direction to a vehicle parked on 13th Street just north from Yucaipa Boulevard.
Anyone with information regarding this investigation is asked to call Detective Madril of the Yucaipa Sheriff's Station at 909-918-2005. Anyone wishing to remain anonymous may call the We-Tip Hotline at 1-800-782-7463.