5-year-old boy, his grandmother killed in Lake Balboa head-on crash
LOS ANGELES - A five-year-old boy and his grandmother were killed, while four others were injured in a head-on collision – possibly stemmed from one of the drivers operating under the influence – in Lake Balboa Thursday night, officials said.
The crash occurred at 9:30 p.m. at the intersection of Woodley Avenue and Victory Boulevard.
Investigators with the Los Angeles Police Department said a white Honda Accord was traveling northbound on Woodley Ave. when the male driver – possibly suspected of DWI – crossed over into the southbound lanes and crashed head-on with a gray Honda Civil carrying a family of four.
SUGGESTED: 2 killed after driver runs red light in Lake Balboa: LAPD
A passenger in the backseat, 74-year-old Aura Calderon de Tobar, was killed instantly, and 5-year-old Yeshua Cordova was rushed to an area hospital where he died, authorities said. Two others in the victims' vehicle, a man in his 30s and a 27-year-old woman, were also taken to the hospital with minor injuries.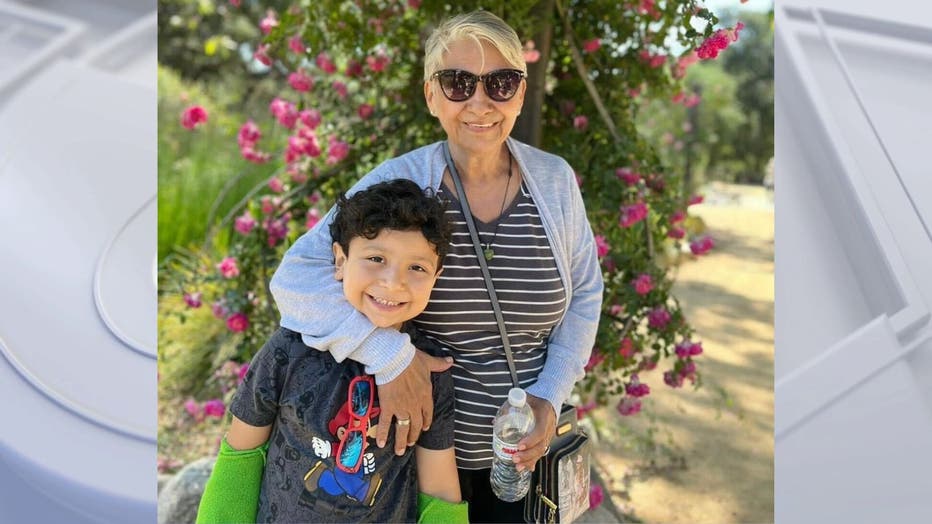 The two people inside the Honda Accord were taken to the hospital. As of July 6, the Accord driver has not been formally charged in the crash. The Accord driver remains hospitalized in the crash.
A GoFundMe page has been launched for the family of Aura and Yeshua.
Those who witnessed the crash or can provide more information are asked to contact Valley Traffic Division Detective Otrosina, regarding Serial No.36336 at (818) 644-8033.