Culver City attempted rape: Woman sexually assaulted while walking at Kenneth Hahn Park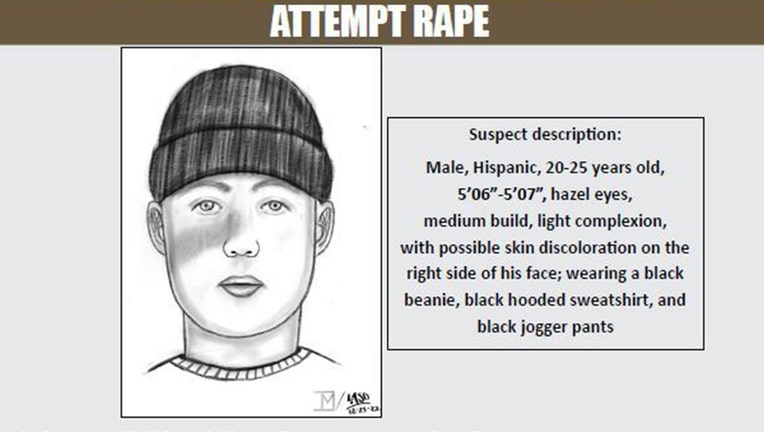 article
CULVER CITY, Calif. - Investigators with the Los Angeles County Sheriff's Department sought the public's help with identifying a man who is accused of attempting to rape a woman in broad daylight at a popular park in Culver City.
On Thursday, Dec. 22, 2022, LASD deputies with the Parks Bureau were called to Kenneth Hahn Park located in the 4100 block of La Cienega Boulevard around 3:30 p.m. regarding a sexual assault involving a male suspect and a female victim who was walking in the park.
The suspect was described by authorities as a Hispanic man between the ages of 20 and 25, who stands between 5 feet 6 inches and 5 feet 7 inches tall, with hazel eyes, a medium build, light complexion, with possible skin discoloration on the right side of his face. He was wearing a black beanie, black hooded sweatshirt and black jogger pants at the time of the alleged attack.
A similar incident occurred on a hiking trail along Mulholland Drive in Encino in late November. 
RELATED: LAPD seeks public's help after woman raped while hiking on trail along Mulholland Drive in Encino
Following the sexual assault in Encino, officials recommended Angelenos to hike in pairs, carry a fully charged cell phone, and inform family and friends of one's whereabouts. 
Anyone with information is asked to contact the LASD Special Victims Bureau at 877-710-5273 or via email. Those who wish to remain anonymous can call LA Crime Stoppers at 800-222-8477 or submit tips online.