Live Blog: Southern California reacts after Biden declares victory in 2020 presidential race
LOS ANGELES - Massive protests and marches are being held around Southern California following the announcement of Joe Biden's projected win.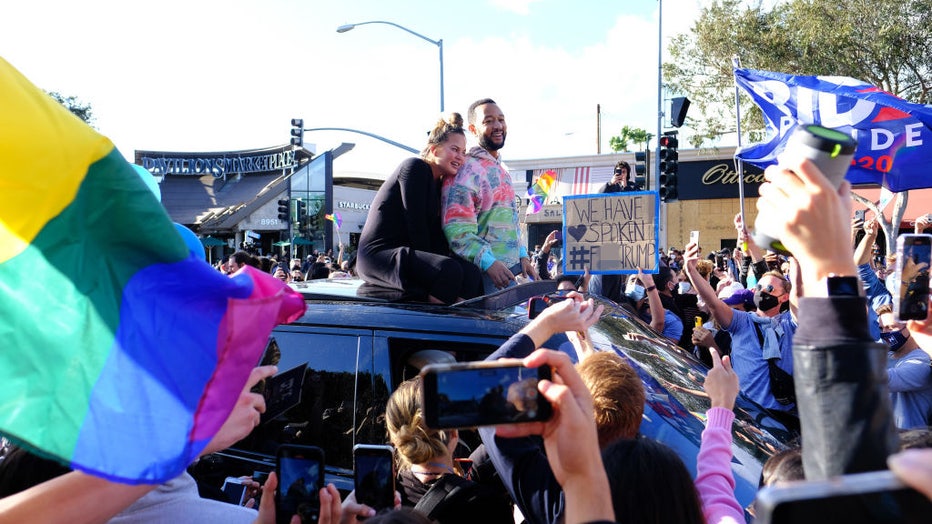 John Legend and Chrissy Teigen celebrate President-Elect Joe Biden's projected win with a drive-by on November 07, 2020 in West Hollywood, California. (Photo by Amanda Edwards/Getty Images) (Getty Images)
Thousands of people gathered in Downtown LA celebrating a major win for Biden and Harris. 
Crowds are marching from Pershing Square to LA City Hall celebrating Biden's win. 
Meanwhile, in Beverly Hills, large crowds have gathered near Beverly Gardens Park.
Trump supporters are holding two caravans. One started in Orange County and the other in Ventura. At least a hundred vehicles are taking part in the caravan that is stretched for at least 5 blocks.
Beverly Hills police say due to the caravan road closures will be in effect. A soft closure will be in place at Santa Monica Blvd. and Canon Dr.
A crowd has also gathered in Venice celebrating the projected win of Joe Biden and Kamala Harris.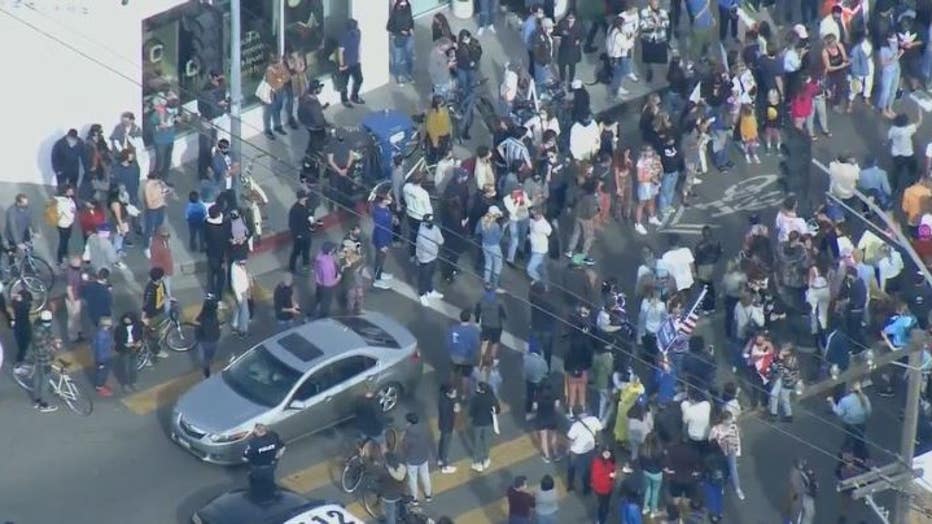 SkyFOX above caught people cheering and dancing on the street as many celebrate a major win.