Convicted con artist Anna Sorokin releases single while under house arrest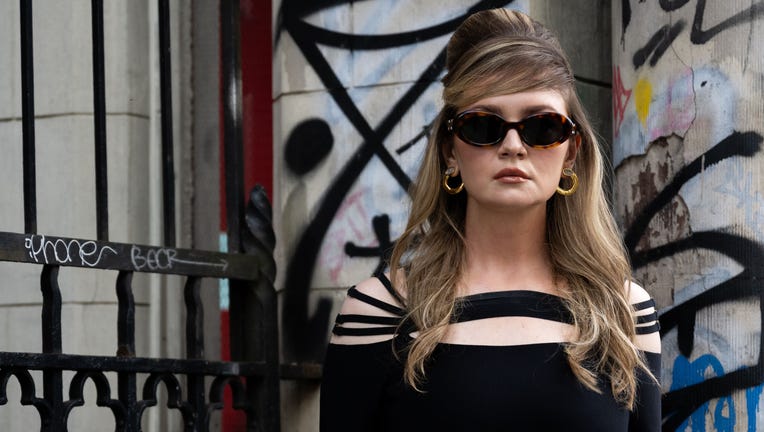 article
"Fake heiress" Anna Sorokin, the convicted con artist and fraudster who fooled New York's social elite, released a country song on Friday. 
Sorokin, a.k.a. Anna Delvey, teamed up with TikTok songwriter Brooke Butler and the band Audio Chateau for the song while under house arrest in Manhattan. Titled, "What the Hell,"  it will be featured as the intro and theme song to Sorokin's podcast, "The Anna Delvey Show," according to Deadline.
The roughly two and a half-minute track includes vocals by Sorokin recorded from a phone call she made while imprisoned on Riker's Island. She can be heard saying, "My name is Anna Delvey." 
AudioUP CEO Jared Gutstadt co-wrote the song with Butler and country songwriter Scarlett Burke. Gutstadt told NBC News that Sorokin "curated" the song by listening to demos he sent her and decided which one would become "the brand" for her podcast. 
'FAKE HEIRESS' ANNA SOROKIN SPEAKS ON HER FIGHT AGAINST DEPORTATION AFTER RELEASE FROM ICE DETENTION
"Songs are songs, I've written lots of them," Gustadt told NBC News. "But without a sort of brand where people could latch on to, you're competing with hundreds of millions of new songs coming out every year on Spotify."
He said the new track will get radio airplay, thanks to Sorokin's notoriety, which got boosted by the hit Neftlix limited series "Inventing Anna." The series dramatized her infiltration into New York society by pretending to be a wealthy heiress, chronicling how she ripped off major financial institutions, banks, hotels and individuals for a total of $275,000.
INFAMOUS FRAUDSTER ANNA SOROKIN RELEASED FROM ICE CUSTODY
"Typically you have to work really, really hard at radio to get on there," Gutstadt said. "I think her name captures some people's imagination and attention." 
"The Anna Delvey Show" podcast is distributed by AudioUp with producer Sean Glass.
"This is the first time that people are hearing from her directly, allowing her to actually have a voice," Glass told NBC News.
Sorokin went by the name Anna Delvey as she spent years posing as the rich daughter of a German diplomat. She boasted the bogus fortune of 60 million euros and was seen among the New York City social scene for years before her scheme was foiled. 
She was convicted in 2019 on theft of services and larceny charges, though she plans to appeal. She was released in early 2021 after serving just three years of her four- to 12-year sentence but was taken into Immigration and Customs Enforcement custody just weeks later. 
Sorokin was released from jail on a $10,000 bail bond in October and is required to remain in 24-hour home confinement with electric monitoring and no access to social media, under the terms of her release. 
Fox News' Stephanie Pagones and Rebecca Rosenberg contributed to this report.