Construction worker who fell 20 ft. down into concrete hole rescued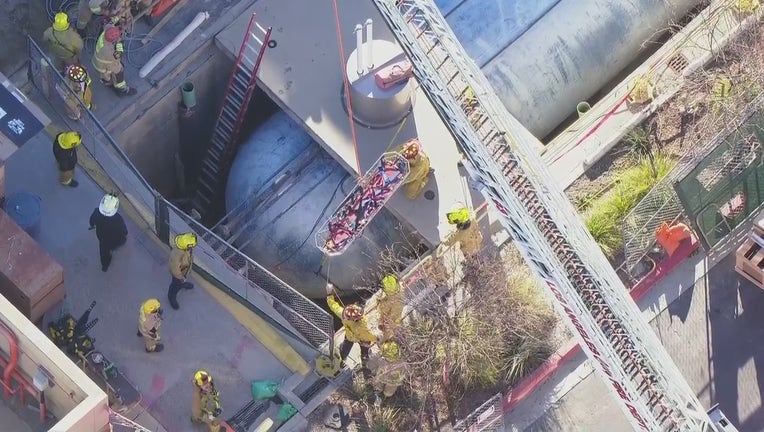 article
WOODLAND HILLS, Calif. - Crews rescued a construction worker who fell 20 feet down into a concrete hole in Woodland Hills Monday, according to the Los Angeles Fire Department.
The rescue happened in the area near 5601 N. De Soto Avenue. 
The concrete was dug out and already poured, and the man suffered non-life threatening injuries, authorities said.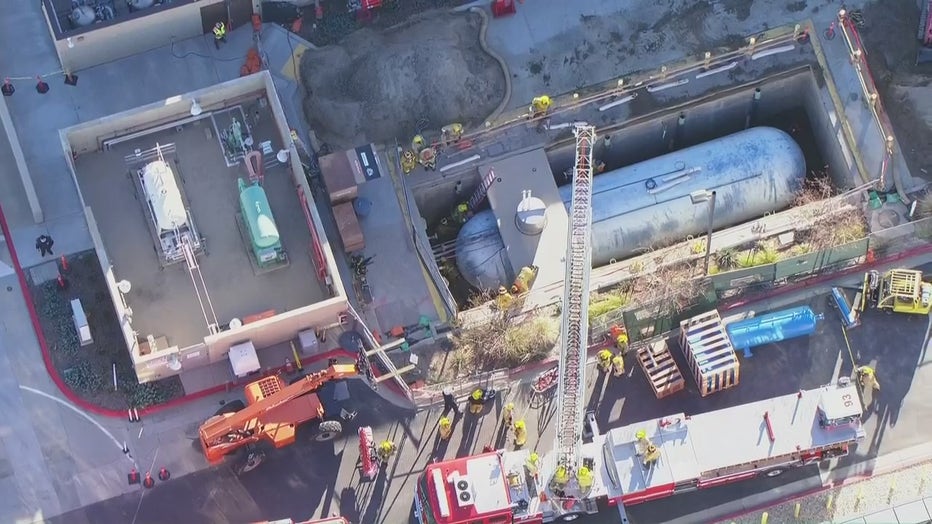 Firefighters used a lift basket with the help of an aerial ladder truck to safely secure the man and bring him back to the ground, according to the LAFD.