City of LA to send business ambassadors to restaurants who fail to comply with COVID-19 guidelines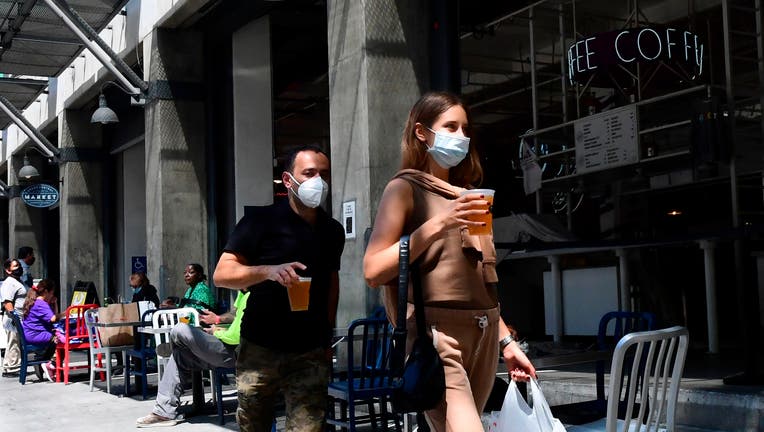 LOS ANGELES - Attorneys will be dispatched Monday throughout Los Angeles to advise or cite businesses who have failed to comply with the city's COIVD-19 guidelines, Mayor Eric Garcetti said Friday.
During his COVID-19 update, Garcetti said in the past two weeks, the city has received 549 complaints of businesses that were not following the city's COVID-19 protocols.
"Starting on Monday, I'm announcing we are re-launching the Business Ambassadors Program that showed us so much success early on in this fight,
sending out dozens of city workers who every day visit businesses, where we
have a report of a problem and non-compliance,'' Garcetti said.
The Business Ambassadors Program is led by the Los Angeles City Attorney's Office. It consists of attorneys who assist the City Attorney's Office with a variety of projects related to the coronavirus outbreak.
More than 200,000 people have applied for the Los Angeles Emergency
Renters Assistance Subsidy Program, which will provide low-income  households with up to $2,000 for 50,000 households, if they have been affected by the COVID-19 pandemic, Garcetti said.
RELATED: Stay up to date on all coronavirus-related information
Garcetti also announced the city secured $10 million for grants to small businesses through the L.A. Regional COVID-19 Recovery program.
Los Angeles is still on the verge of hitting a "red'' COVID-19 status, which would mean the area's hospitals are overwhelmed and people would be only allowed to leave home for essential services, but Garcetti said he no additional industries would be ordered to closed.
Garcetti also said 30% of people admitted to Los Angeles-area hospitals for symptoms related to COVID-19 are below the age of 40.
Get breaking news alerts in the FOX 11 News app. Download for iOS or Android.