San Fernando politician Cindy Montañez dead at age 50
SAN FERNANDO, Calif. - Cindy Montañez, a San Fernando politician and environmental advocate, died Saturday at the age of 50, city officials announced.
"It is with inconsolable grief and deep sadness that we announce the passing of Councilmember Cindy Montañez," San Fernando officials wrote in a statement. "Cindy will be remembered as a fierce advocate and a champion for environmental justice across California."
The cause of death was not immediately available, but Montañez was recently diagnosed with aggressive terminal cancer.
Montañez was the youngest person to be elected to the San Fernando City Council in 1999 at age 25, and the youngest woman elected to the California state Legislature at age 28 in 2002.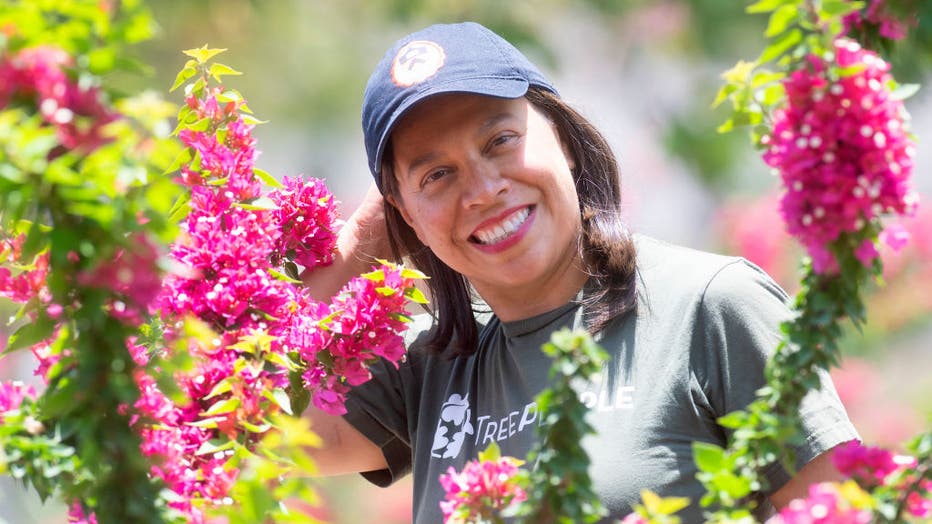 RIVERSIDE, CA - JULY 08: Cindy Montanez, CEO of LA-based TreePeople, discusses the benefits of the Eastside Climate Collaborative at Cesar Chavez Community Center in Riverside on Thursday, July 8, 2021. (Photo by Cindy Yamanaka/MediaNews Group/The Ri
Two years later she chaired the powerful Assembly Rules Committee, becoming the youngest person, first Latina and first Democratic woman to hold that post.
She was tapped as CEO of TreePeople in 2016. The educational and environmental advocacy organization works to support sustainable urban ecosystems in the greater Los Angeles area.
"The Assemblywoman was a relentless trailblazer who led with conviction and a vision of a better Los Angeles for all," said LA Mayor Karen Bass said in a statement Saturday afternoon."I saw her tenacity up close many times… Assemblywoman Montañez's heart and soul were always dedicated to the people of Los Angeles."
On Tuesday, the Los Angeles Unified School Board voted unanimously to rename Gridley Street Elementary School in San Fernando to Gridley-Montañez Dual Language Academy, in the councilmember's honor.
"I think it's incredibly inspiring both that the school community came together around this potential change, and wanted to retain its connection to Gridley," LAUSD board member Kelly Gonez said, according to reports "And the students spoke to seeing themselves in Cindy's story, and were inspired by all of the amazing achievements that she had in her young life."
In August, the Los Angeles City Council unanimously renamed Pacoima Wash Natural Park to Cindy Montañez Natural Park.
The Los Angeles County Democratic Party released a statement mourning Montañez, calling her a "trailblazer" who "shattered multiple glass ceilings."
"Her enduring legacy of advocating for environmental justice, climate change and housing will resonate for generations to come," the statement said. "Our hearts go out to her family, and may her influence persist with strength and purpose."
City News Service contributed to this report.