Cheryl Miller reflects on groundbreaking Lady Trojans basketball team, talks late friend Kobe Bryant
LOS ANGELES - Basketball icon Cheryl Miller stopped by Good Day LA Wednesday to talk about the upcoming HBO documentary about the USC women's basketball team that shaped sports history and also reflected on her friendship with the late Los Angeles Lakers legend, Kobe Bryant. 
Miller, a Riverside native, is considered one of the most dominant forces in the sport having played at the collegiate level and for the USA National team. She also coached on the collegiate and professional levels. As a basketball expert, she has also worked a sideline reporter and continues to work as a reporter and analyst for NBA TV.
Next week, HBO will premiere the "Women of Troy," documentary. It focuses on the University of California women's basketball team that won back-to-back championships in 1983 and 1984. The historic team helped influence the birth of the WNBA. 
"I was more happy for my teammates. It was well done and well put together," Miller said. She credits director Alison Ellwood and the documentary's producers.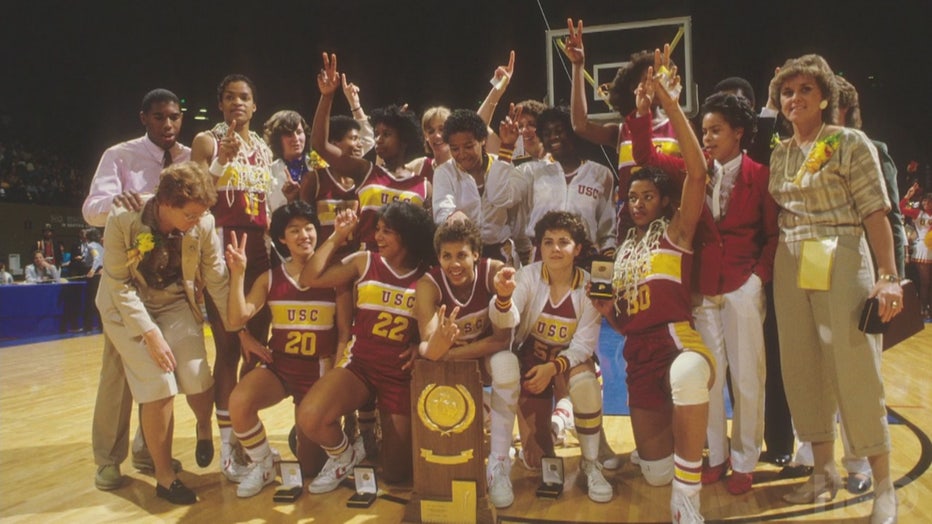 Other women on the groundbreaking team coached by Linda K. Sharp were Cynthia Cooper, as well as twins Pamela and Paula McGee. 
Cooper went on to become a two-time WNBA MVP. 
Miller also said looking back at the old footage brought back wonderful memories. 
"Watching my teammates and how we interacted on the court…we showed no fear and I gotta give our coach credit for that. She allowed us to be out and open and let our personalities flow," she recalled. 
She remains close with her brother, fellow basketball legend, Reggie Miller. He played his entire 18-year career for the Indiana Pacers.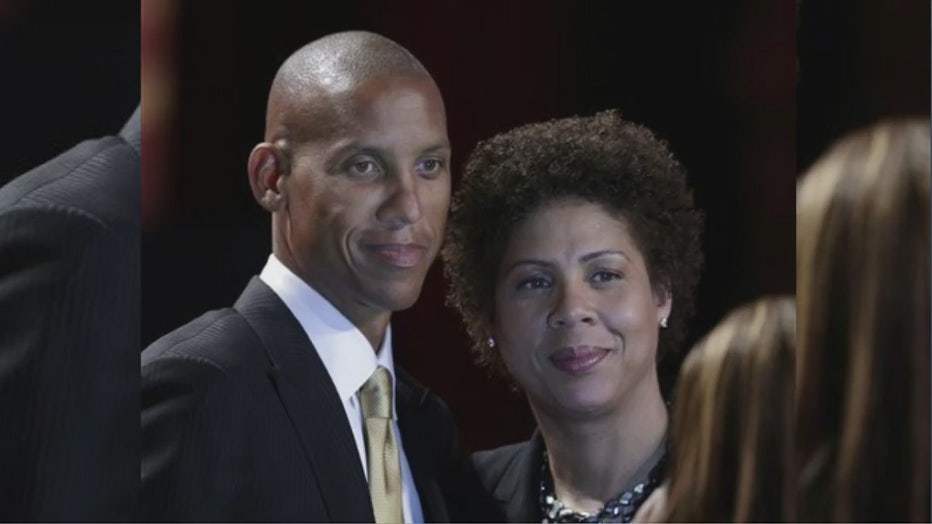 Her brother has said Cheryl is the one person he can't beat, to which she jokingly said: "it's the truest thing he's ever said."
While working for TNT,  she conducted numerous interviews with Kobe Bryant. She says she felt proud that he considered her a friend. 
Miller also said he was constantly doing small acts of kindness and shared a sweet story of how Bryant surprised her with a PlayStation 3 during the holidays when the system was first released. 
"You can say he's gonna be missed…but it's more than that to a lot of people," she said fighting back tears. 
With the NCAA tournament quickly approaching, officials have said they are considering not allowing fans in the stands due to the coronavirus outbreak. 
"I'm glad they're being proactive," she said. She also added she is happy to hear the NCAA is considering the safety of the players, the staff and the fans.
"If they do decide to move forward with this idea…there will be a lot more upsets. The fans are the sixth man," she predicted.
"Women of Troy," premieres 10 p.m. PT on HBO. The documentary will also be available for viewing on HBO Go and HBO Now.