2 hospitalized following chemical investigation in Chatsworth
LOS ANGELES - On Monday morning, an estimated 100 people were temporarily evacuated from a two-story commercial building in Chatsworth due to a chemical investigation, fire officials said. 
Hazardous materials specialists with the Los Angeles Fire Department were called in to investigate the odor's source at the building located in the 9300 block of De Soto Avenue a short time after 9 a.m. 
Four patients were triaged at the scene by paramedics for unspecified "medical complaints," and two required hospitalization.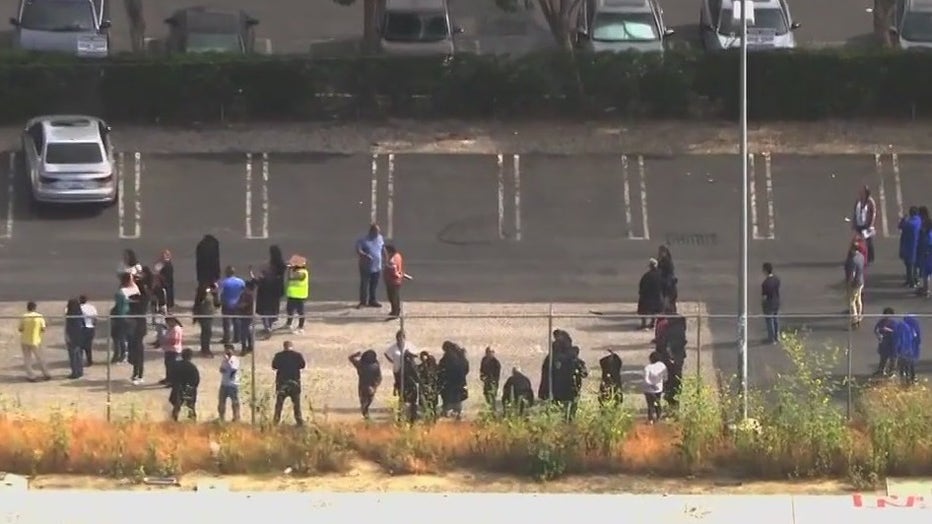 By 10:45 a.m., the building was deemed safe. Hazmat teams said the odor had "dissipated and all readings are normal." 
"The previously smelled substance was not able to be identified, but is no longer a hazard," an LAFD official said.
The intersection of De Soto Avenue and Prairie Street was temporarily closed off as a precaution before the area reopened to motorists.