Car hits pedestrians on Carthay sidewalk; 1 dead, 2 others hospitalized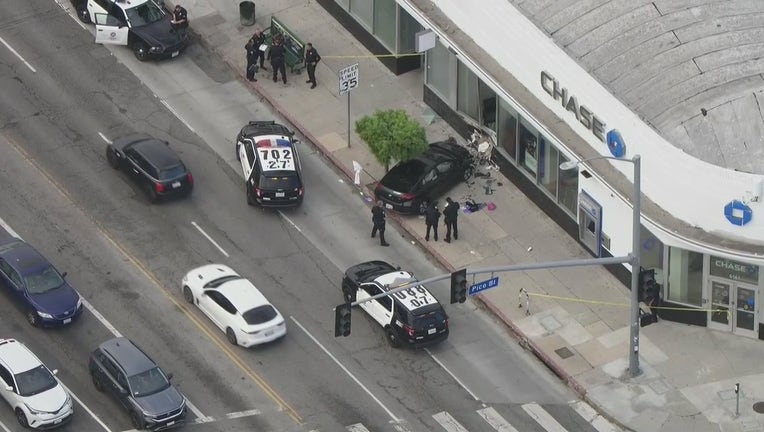 article
LOS ANGELES - One person is dead and two others are recovering at the hospital after a car hopped a curb in the Carthay neighborhood of Los Angeles, before driving into a bank, according to officials.
The crash happened around 5:30 p.m. at the Chase Bank on W. Pico Boulevard, according to the Los Angeles Fire Department. 
Officials said the car drove onto to the sidewalk, into three pedestrians, then into the bank. Paramedics transported three people —a 48-year-old woman, a 51-year-old man and a 19-year-old man — to the hospital. The older man was pronounced dead at the hospital while the woman is in serious condition, according to LAFD.
The teen is believed to be in "fair" condition.
SUGGESTED: Mom suspected of DUI after child killed in Pico-Union crash
Paramedics also treated the driver of the car for injuries at the scene, but they refused to be taken to the hospital.
It wasn't immediately clear what caused the crash.