California SWAT standoff ends with suspect dead, home in flames
UPLAND, Calif. - An hours-long SWAT standoff in San Bernardino County took a tragic turn after the home at the center of the tense situation exploded in flames and hours later, the suspect was killed after deputies opened fire.
SkyFOX was first over the scene on Cloverdale Avenue and West 15th Street in Upland Monday evening around 4:30 p.m. 
The series of chaotic events all began around 4 p.m. when San Bernardino County Sheriff's Department deputies attempted to serve a search warrant. That's when authorities said shots were fired from inside the home and Upland PD arrived to assist. The suspect allegedly proceeded to fire more shots and barricaded himself inside the home. A SWAT team was called to help get the suspect to surrender.
Investigators said about six hours later, the house erupted in flames. Nearby residents were told to evacuate at one point as the fire was raging.
The cause of the fire remains under investigation. However, there were reports of the smell of gas and an explosion before the flames.
Soon after, the suspect came out and law enforcement at the scene opened fire. The suspect was declared dead at the scene.
No officers or deputies were injured.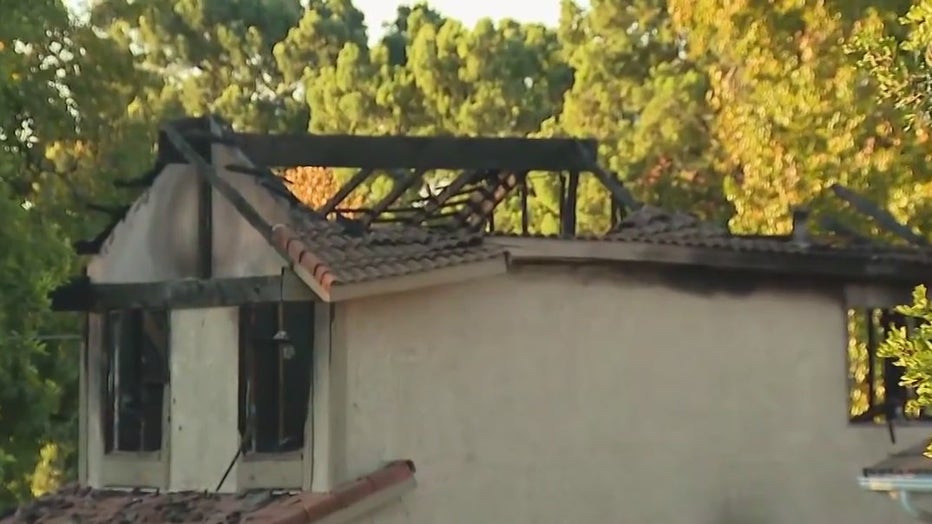 A home was completely damaged following a SWAT standoff in Upland.
The name of the suspect has not been released and the investigation is ongoing.