Brush fire in Topanga Canyon triggers overnight power outage in Malibu
LOS ANGELES COUNTY, Calif. - A five-acre brush fire erupted in the Topanga area near Malibu overnight, destroying a home and triggering a power outage.
Los Angeles County firefighters were called to the two-alarm fire in the 2200 block of Swenson Drive, off Saddle Peak Road, around 3:30 a.m. where the fire spread to a home. 
They quickly stopped the forward progress of the blaze and no evacuations were issued. In addition, no injuries were reported. 
As of 4 a.m., the city of Malibu posted on social media that a Public Safety Power Outage remains in effect in Las Flores Canyon and East Malibu.
"Whenever you have a situation with high winds, high temperatures and low humidity… you want your residents to be prepared to leave at a moment's notice for evacuation," said Craig Little with LA County Fire.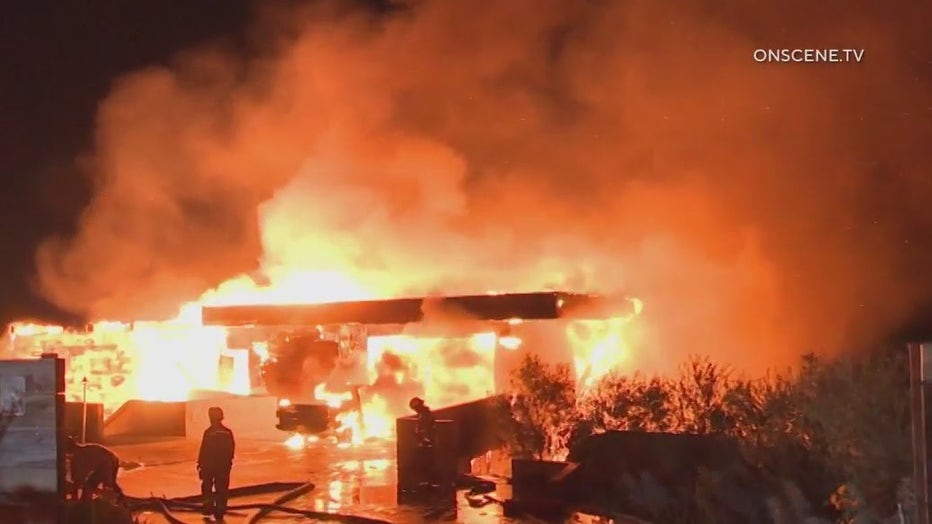 A home was destroyed and power was shut off after a fire erupted in West Topanga Canyon on Nov. 9, 2023.
The fire was knocked down by 5 a.m. However, crews remain at the scene for hot spots. 
The department will remain in a heightened state of awareness as a Red Flag Warning remains in effect through 6 p.m. Thursday.