Bomb Cyclone Watch: Young California child dies after tree falls onto home
SONOMA COUNTY, Calif. - Wednesday's severe weather officially became deadly in California.
Northern California authorities said a young child, said to be between the ages of one and two, died after a tree fell into a home in the rural town of Occidental in Sonoma County.
The young victim was found covered in debris. Officials added his mother and father did not sustain any injuries. 
THE LATEST: Toddler, teen driver, others killed across Northern California during deadly storm
The news of the child's death comes hours after a different family survived a large tree falling onto their car in San Francisco. That family is reportedly OK.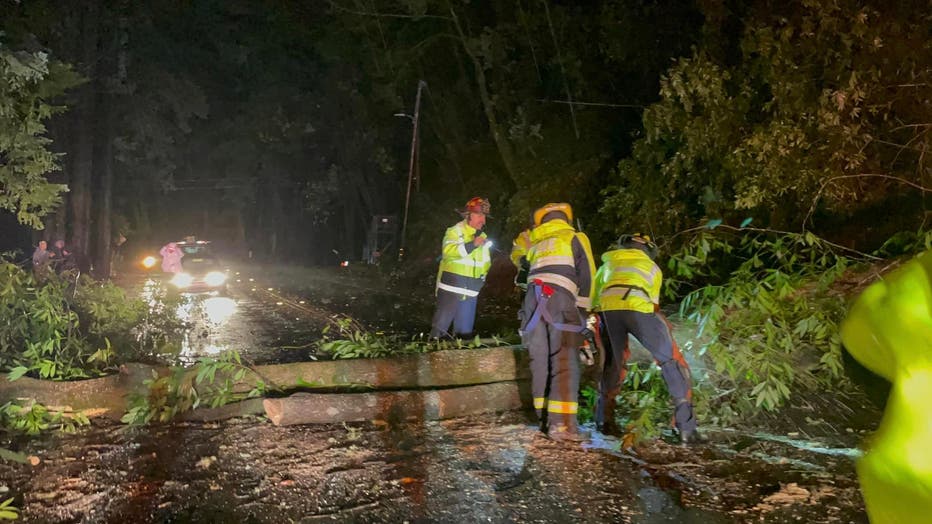 Officials in Sonoma County confirm a baby died after heavy rainfall hit the area. (Sonoma County Fire District)
SUGGESTED: San Francisco firefighters rescue family trapped in car by fallen tree
However, not everyone made it.
Officials confirmed more deaths as the result of flooding and car crashes.
Across the state, California continued to brace for the bomb cyclone, the low-pressure system expected to deliver heavy rain, damaging winds and possible flooding. Agencies across California, including the Sonoma County Fire Department – the county where the baby was killed, urged the public to stay home and to avoid hitting the road if possible.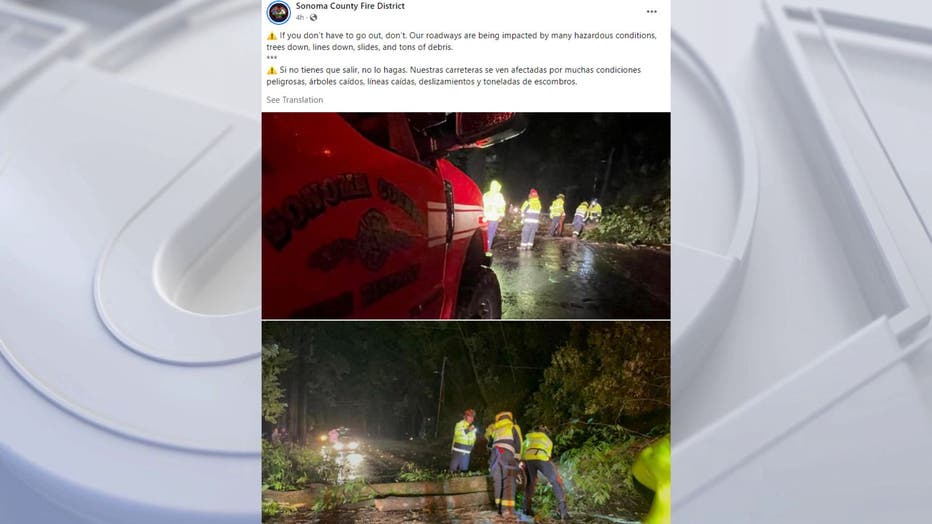 Late Wednesday night, the Sonoma County Fire Department urged the public to avoid hitting the roads in the wake of the California severe weather.
Southern California was expected to get hit Thursday as the storm makes its way south.