Body found wrapped inside U-Haul truck in Fullerton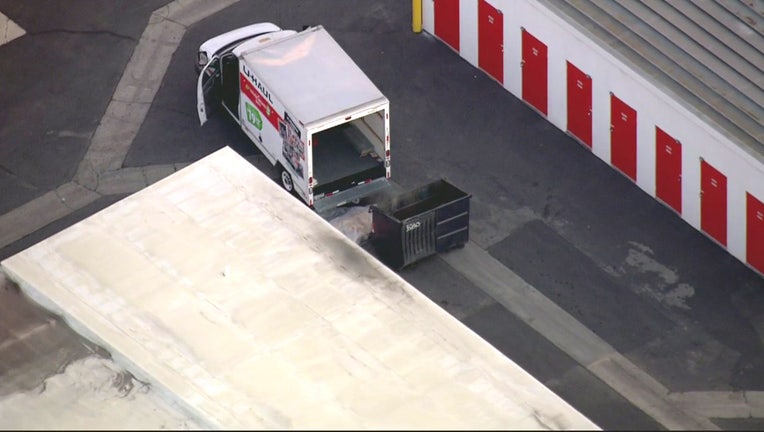 article
FULLERTON, Calif. - A death investigation is underway in Fullerton after a body was discovered wrapped inside a U-Haul truck at a storage facility Wednesday afternoon.
Fullerton police, along with personnel from the Anaheim Police Department and Orange County Sheriff's Department, are on scene in the 2200 block of E. Orangethorpe Avenue.
The age and gender of the victim were not immediately known. No arrests have been made at this time.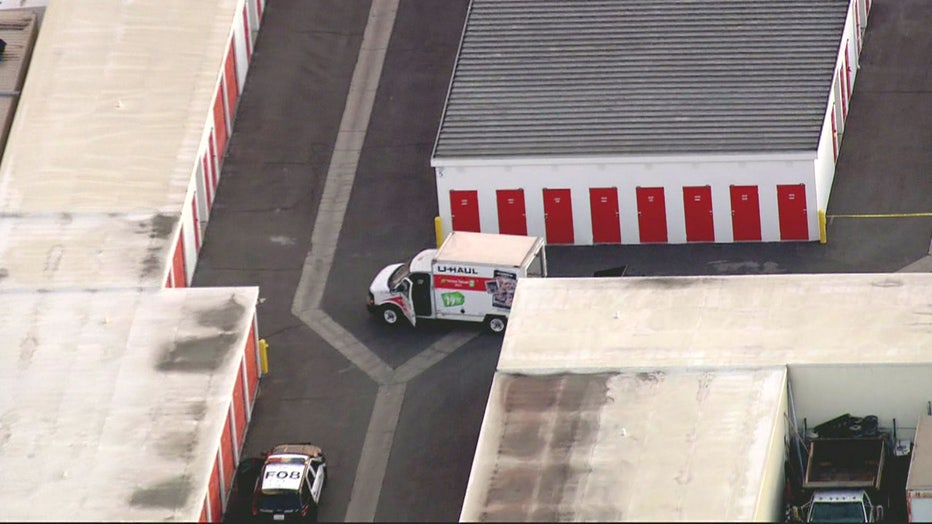 The Anaheim Police Department is the agency investigating this homicide because there are a lot of indicators related to the city of Anaheim. Police say the truck was rented from an Anaheim location, abandoned in Anaheim, then later recovered from Anaheim.
It's unclear how the U-Haul truck got to the Fullerton storage facility but officers responded to the scene after Fullerton PD received a call of human remains found at about 12:30 p.m.
The remains were found inside the U-Haul truck and partially outside of the truck wrapped in plastic and cardboard, according to Anaheim police.
No further details are known. The investigation is ongoing.