Body found on 101 Freeway temporary prompts lane closures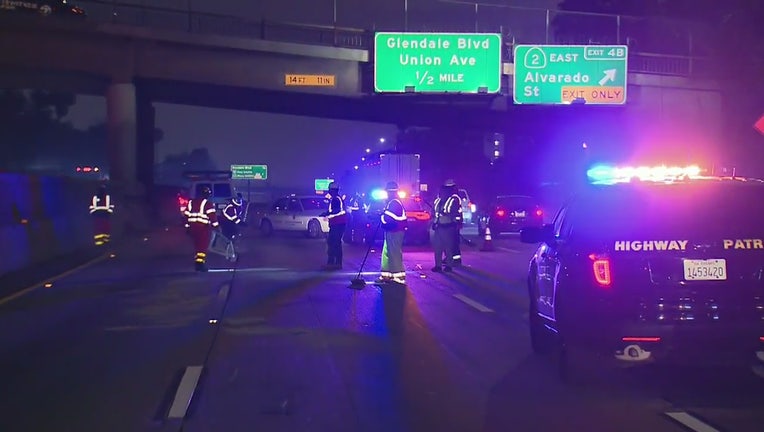 LOS ANGELES - A person was found dead this morning in the southbound lanes of the 101 Freeway in Los Angeles, but the
circumstances of the person's death were unclear.
The incident occurred near Rampart Boulevard about 2:45 a.m., but it could not be confirmed if the person died as a result of being struck by a vehicle or jumped from a bridge over the freeway, according to the California Highway Patrol.
The Nos. 1, 2 and 3 lanes of the southbound Hollywood Freeway reopened by 6 a.m., the CHP said.