Billy Porter says he needs to sell his house due to Hollywood strikes in new interview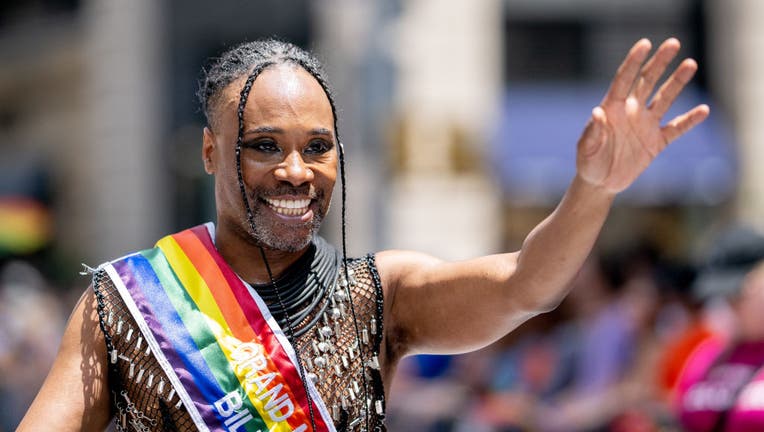 article
Emmy Award-winning actor Billy Porter shared in a new interview with Evening Standard the steps he's taken to help save money while Hollywood writers and actors continue to strike, saying that he's had to sell his home.
Porter, who's won awards for his roles in "Kinky Boots," and FX's "Pose," is in London now co-producing and starring in the musical "A Strange Loop." In the interview he said he has had to make a number of cost-cutting moves in the wake of the Hollywood strikes, and has avoided talking about the strike because of what he called "lay people" calling striking workers "'Just a bunch of millionaires trying to get more millions.'"
"They discard us so quickly. Because they think we're entitled," Porter said. "Meanwhile, we're getting six cent [checks]. It hurts my feelings."
SUGGESTED: WGA Strike: Producers want to meet with Hollywood writers to resume negotiations
But, Porter said, the strike has cost him to lose work, including a new upcoming television show and movie. Those cuts, he said, have forced him to sell his house.
"Because we're on strike. And I don't know when we're gonna go back [to work]," Porter said. "The life of an artist, until you make f***-you money — which I haven't made yet — is still [check-to-check]."
Porter went on to reference a July article from Deadline, in which an anonymous studio executive told the publication that the studios planned to continue the strike "until union members start losing their apartments and losing their houses."
SUGGESTED: Hollywood on strike: SAG-AFTRA actors begin picketing with writers
"To the person who said 'we're going to starve them out until they have to sell their apartments,'" Porter said, "you've already starved me out."
Porter also railed against comments from Disney CEO Bob Iger on workers' demands.
"To hear Bob Iger say that our demands for a living wage are unrealistic? While he makes $78,000 a day… I don't have any words for it, but: f*** you," Porter said. 
Writers with WGA have been on strike since May 2. Actors with SAG-AFTRA joined in starting on July 14. Both groups have said they're fighting for improved wages, better residuals on streaming shows, and more.
Porter said that when he returns from London, he plans to join the picket line.