Bill Cosby accused again of sexual assault in new lawsuit
Are you or someone you know a recent survivor of sexual assault? Help is available. Rape, Abuse & Incest National Network (RAINN) provides a 24/7 national sexual assault hotline, which can be reached at 1-800-656-4673.
Editor's note: Some details in this story are disturbing.
LOS ANGELES - A new sexual assault lawsuit was filed against Bill Cosby after a former actress claimed that the actor and comedian lured her, under the guise of an audition, and sexually assaulted her.
Linda Ridgway-Whitedeer filed the lawsuit on Tuesday, Sept. 12, which detailed the alleged assault that occurred in 1971.
According to the court documents, Cosby asked his agency, William Morris, to request that another one of their clients, Ridgway-Whitedeer, be sent to audition for a role in his film "Hickey and Boggs."
When Ridgway-Whitedeer arrived at the audition, she said that Cosby ordered her to sit in a chair that blocked the entrance of the room. He then allegedly grabbed her hair and forced her into oral sex.
"Bill Cosby is more than a serial rapist, he is a professional rapist," said Ridgway-Whitedeer's attorney Jeff Anderson. "He uses his celebrity as a smoke screen."
Cosby has been accused by over 60 women of rape, sexual assault, child sexual abuse, sexual misconduct and sexual harassment.
PREVIOUS COVERAGE:
The allegations against Cosby became public in 2014. Many of the alleged acts fell outside the statute of limitations and therefore did not qualify for criminal proceedings. 
Nevertheless, Cosby was charged with three felonies and numerous civil lawsuits. 
In 2018, Cosby was convicted and sentenced to three to 10 years in prison. He was released from prison in June 2021.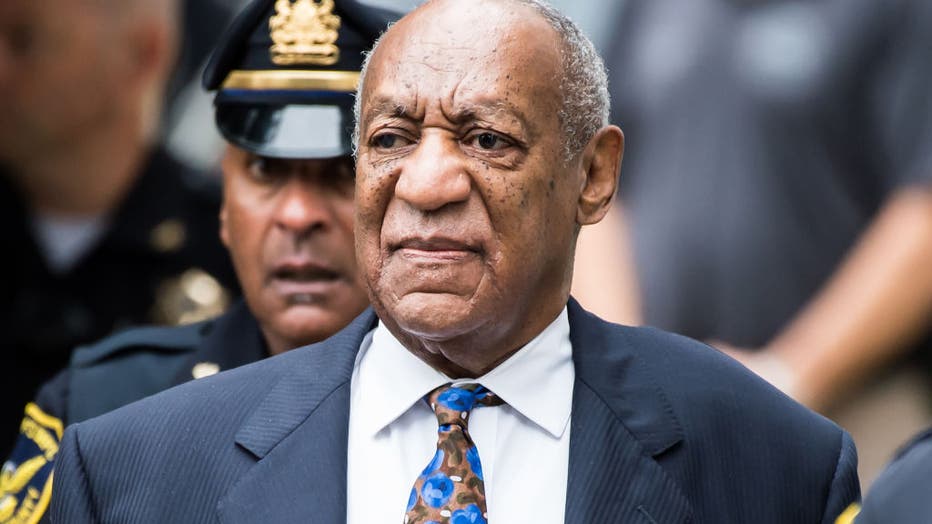 Actor/stand-up comedian Bill Cosby. (Photo by Gilbert Carrasquillo/Getty Images) (Getty Images)
Last year, Gov. Gavin Newsom enacted the Sexual Abuse and Cover-Up Accountability Act, a law that removed the statute of limitations criteria on criminal proceedings. Because of this law, sexual assault survivors can now take legal action as adults, regardless of the amount of time since the alleged crime.
Through this new law, Ridgway-Whitedeer, now 77 years old, was able to take legal action.
Cosby became known as "America's Dad," through his portrayal of Cliff Huxtable on "The Cosby Show," which aired from the mid-1980s through the early 1990s. Following the numerous assault allegations, the 86-year-old's many awards and honorary degrees were revoked. 
The actor has repeatedly denied all allegations made against him in the past. Cosby's team could not be reached immediately for comment on this case.
"It's time for this industry and those who run this industry to be called out and held accountable for the horrific crimes that happened to [Ridgway-Whitedeer], and far too many other women," said Anderson. "It's time for a reckoning."