Big rig fire shuts down 5 Freeway in Castaic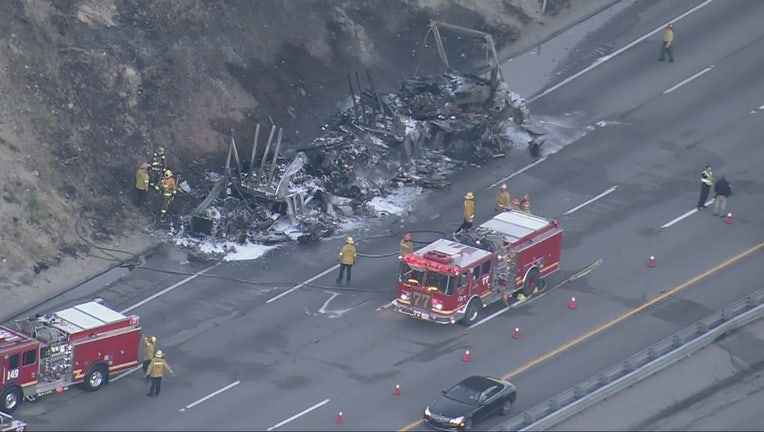 article
CASTAIC, Calif. - A big rig fire on the 5 Freeway in Castaic Wednesday afternoon shut down a portion of the freeway creating a major traffic backup.
The freeway was temporarily shut down in both directions but authorities have since reopened the southbound side. All but one traffic lane on the northbound side remain closed for an unknown duration at Cherry Canyon. A SigAlert has been issued for the area.
The big rig was completely destroyed by the fire, which spread to nearby brush alongside the freeway creating a 1/4-acre brush fire with a slow rate of spread. Firefighters were able to put it out quickly.
The cause of the fire remains under investigation.