Beyoncé tour expected to have massive impact on LA economy
INGLEWOOD, Calif. - They call it the "Beyoncé bump" - when businesses benefit when the Queen Bey comes to town. 
Friday night, Beyoncé opens at SoFi Stadium for a three-night run as part of her Renaissance World Tour.
WWE brought in the big bucks, and Swifties also came to play big. 
But now it's Beyoncé's turn to bump up the local economy.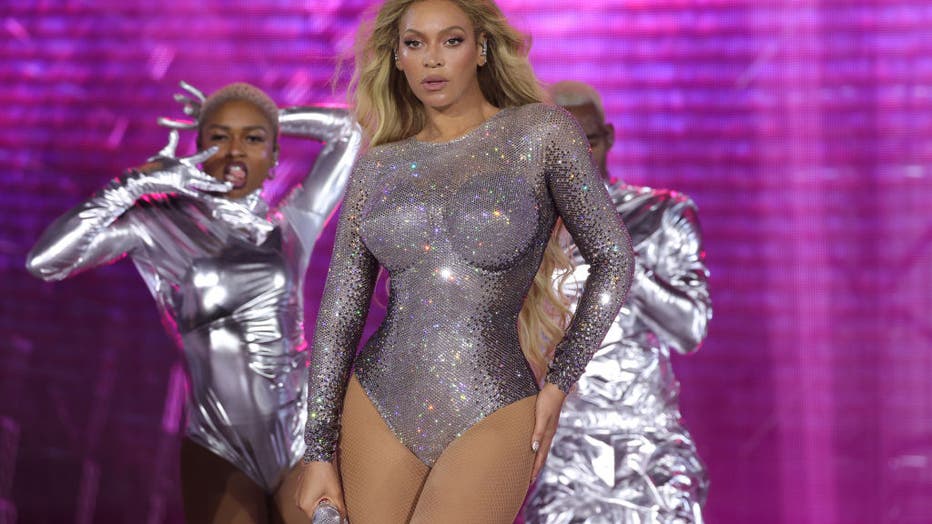 Beyoncé performs onstage during the "RENAISSANCE WORLD TOUR" at MetLife Stadium on July 29, 2023 in East Rutherford, New Jersey. (Photo by Kevin Mazur/WireImage for Parkwood )
RELATED: Taylor Swift's impact on the local economy
Christian Martin is a second-generation Inglewood restaurateur. 
Martin's Cocina and Cantina opened about a year after SoFi Stadium's first big event. 
It's just one of six businesses his family owns in Inglewood.
Inglewood's Mayor James T. Butts can put it in dollars and cents how big events have changed the city's economy. 
So when Beyoncé hits the stage this weekend, fans may go home with fond memories of the queen - and Inglewood.