Beverly Hills wig store broken into, wigs for cancer patients stolen
BEVERLY HILLS, Calif. - A Beverly Hills wig shop was broken into overnight, with thieves making off with dozens of wigs, including some meant for cancer patients. 
The Wig Fairy is on La Cienega Boulevard in Beverly Hills. The store works with women and children going through hair loss, primarily due to cancer treatment. 
Their store was broken into overnight Wednesday. Photos from inside the store Wednesday morning showed merchandise thrown on the floor, several empty wig mannequins, and more wigs strewn across the floor. Surveillance video from outside the store showed two people in dark clothing entering the store.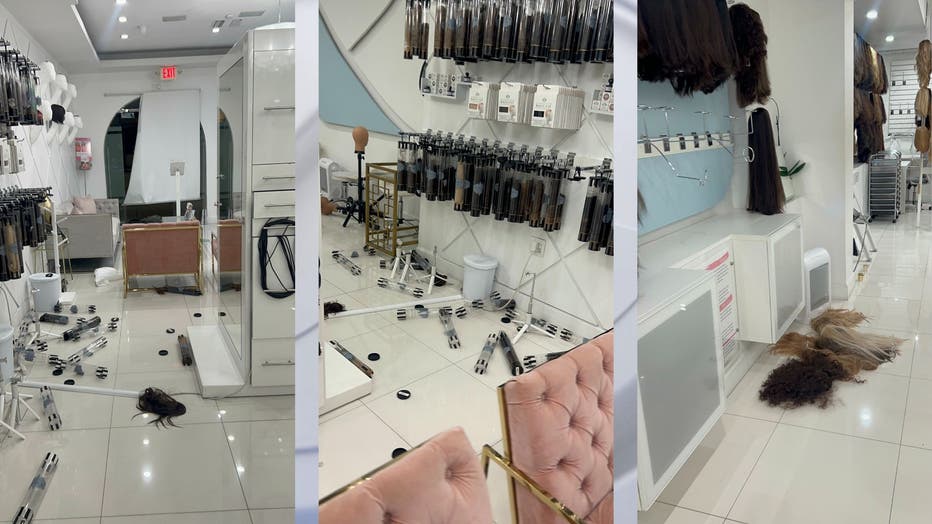 SUGGESTED: 'Have you seen them?' Riverside Police ask for help in identifying Nordstrom Rack thieves
"This breaks our hearts since now we will have to make these clients wait longer to receive their wig since we'll have to start from square one again."
No other information about the break-in is immediately available.