Beverly Hills Police Chief to step down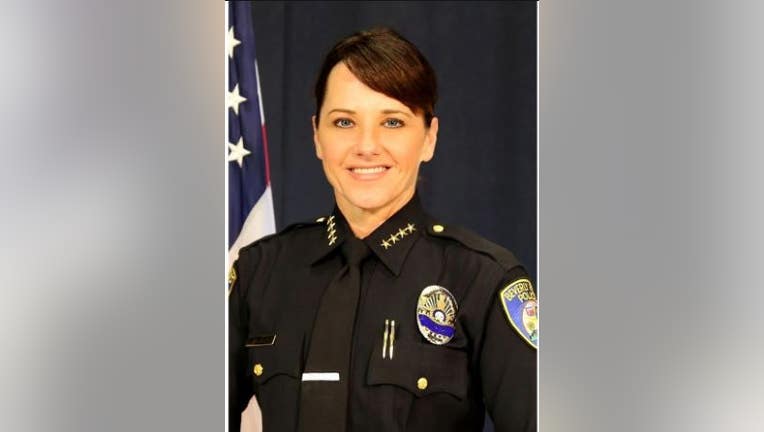 article
BEVERLY HILLS, Calif. - Beverly Hills Police Chief Sandra Spagnoli resigned Saturday, after a four-year tenure that included multiple accusations of harassment and retaliation.   
"During the Chief's tenure, crime was reduced while the department increased diversity, public outreach, best practices, and advancements in technology," City Manager George Chavez announced. "We thank Chief Spagnolifor her service to our community and her three decades of public service in law enforcement."   
The move is effective on May 15.  
Get breaking news alerts in the FOX 11 News app. Download for iOS or Android.
"I am grateful to have served Beverly Hills and proud of the accomplishments over the past 4 years to keep this world-class community one of the safest in the nation," Spagnoli said in a statement.  
Spagnoli joined the BHPD in February 2016 from San Leandro, where she had served as that city's police chief since 2011.  
She was Beverly Hills' first female police chief.   In August, the city announced settlements of lawsuits brought by two police department employees and one former employee involving the chief.  
"The city of Beverly Hills is committed to maintaining a respectful work environment free from harassment, retaliation, and discrimination," City Attorney Laurence S. Wiener said. "We have managed to reach agreements without the cost and distraction of trials so that the Beverly Hills Police Department can focus on its primary responsibility, keeping our community safe."  
All three plaintiffs complained of disparate treatment by Spagnoli.
However, the city's announcement of the settlement included the following statement backing the chief at the time:  
"The city supports the needed change that Chief Spagnoli has brought to the Police Department, including the addition of officers, enhancements in training, an increase in diversity, greater public outreach, contemporary policing programs, and a reduction in crime."  
Four other Police Department employees with similar grievances cases were collectively awarded more than $1 million by a jury in July and retired Cpt. Mark Rosen obtained a $2.3 million settlement in his case.