Authorities investigate deadly officer-involved shooting in Long Beach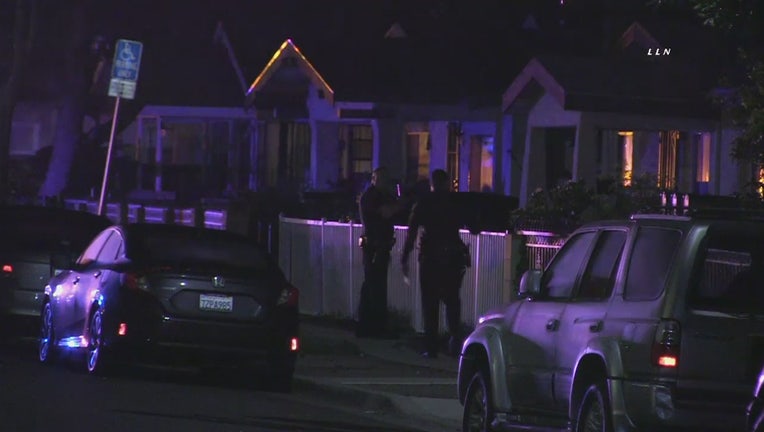 article
LONG BEACH, Calif. - A man was killed in an officer-involved shooting following a brief foot chase in Long Beach late Sunday night, police said. 
The shooting occurred at 10:10 p.m. near the intersection of Rhea Street and Martin Luther King Jr. Avenue, according to Long Beach police. 
The suspect was riding a bicycle when he was approached by two officers who were working as part of a violent crime task force. Officials say while he was approached, he took off on foot and a foot chase with officers ensued. 
Police say officers used a Taser and various other techniques before the suspect reached for a gun. 
"After several de-escalation attempts by the officers, the suspect continued to be uncooperative. Officers first deployed their conducted electrical weapon on the suspect," Long Beach Police Department spokeswoman Jennifer De Prez said. "The suspect then brandished a firearm towards one of the officers. Officers indicated at least one shot was fired by the suspect, and an officer-involved shooting occurred."
Officers rendered aid to the suspect until paramedics arrived and took him to a local hospital where he died, De Prez said. 
No officers were injured.
The suspect's identity has not been released. 
A firearm was recovered at the scene. A picture was released of a silver semi-automatic handgun with a black handle.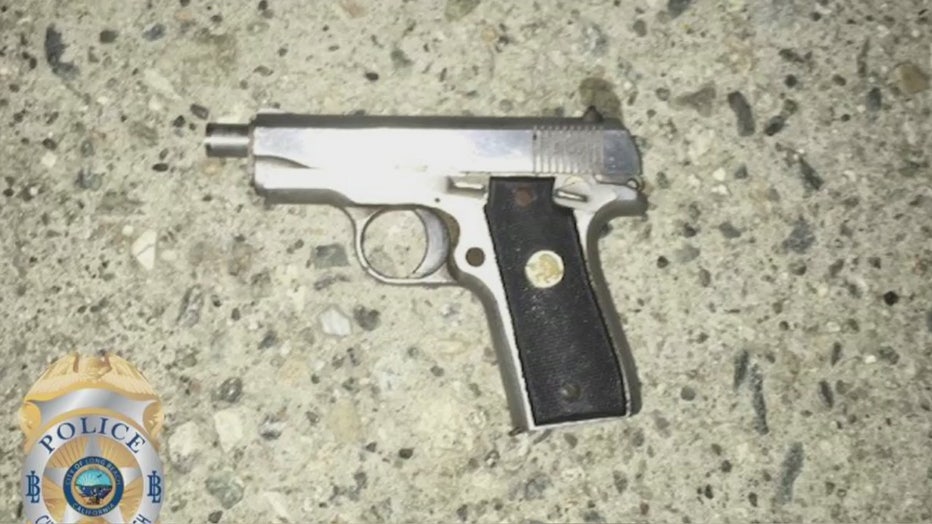 The Long Beach Police Department and Los Angeles County District Attorney's Office are conducting the investigation. 
The investigation is ongoing. 
Anyone with information is urged to contact homicide detectives Oscar Valenzuela and Eric Thai at 562-50-7244 or Crime Stoppers at 800-222-TIPS-8477 or online.
FOX 11's Kelli Johnson and Mario Ramirez contributed to this report.