Arrest made in fatal shooting of Kentucky teacher on Catholic University campus
WASHINGTON - A suspect in the fatal shooting of a Kentucky teacher on Catholic University's campus has been arrested, D.C. Police Chief Ashan Benedict told FOX 5 Tuesday.
After obtaining an arrest warrant, officers arrested 22-year-old Jaime Maceo, of Northwest, D.C. 
He has been charged with first-degree murder while armed.
Chandra Emerson, the mother of the victim, told FOX 5 that police notified her of the arrest.  
"It helps to know that he is off the streets and the community is safer," she said. "We still have a long journey ahead of us, but we are encouraged by the speed at which the detectives worked."
"We are a step deeper into our healing," she added.
D.C. police released an image of a suspect Friday in hopes the public would help them solve this case. It's unclear if the man caught on surveillance photos near the scene of the crime is the person police have in custody. Chief Benedict said more details would be released soon.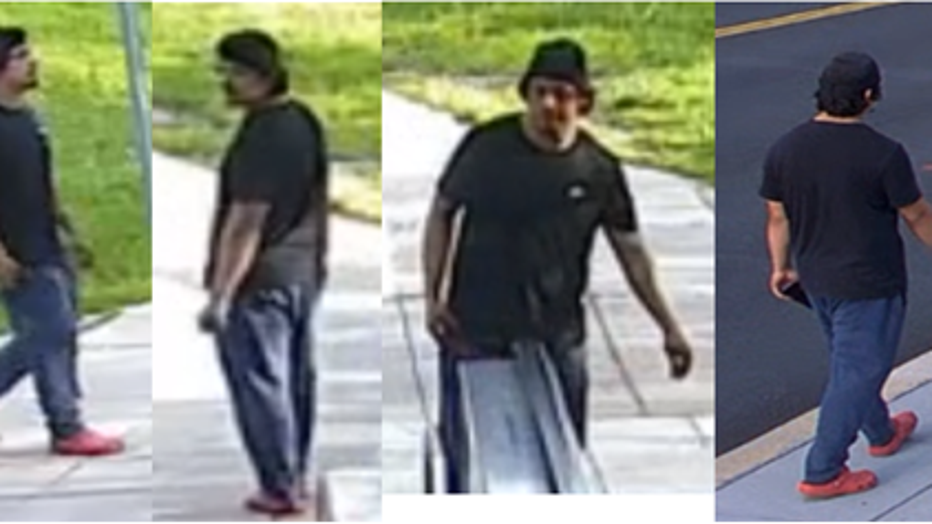 Family mourns beloved Kentucky teacher killed on Catholic University's campus
The family of the Kentucky teacher who was gunned down on Catholic University's campus Wednesday left D.C. with more questions than answers.
Steve and Chandra Emerson told FOX 5, moments before boarding their flight from D.C. back to Louisville, Kentucky, they were in town with their 25-year-old son Max and his twin brother to sightsee, and celebrate the Fourth of July. Max, a social studies teacher and assistant wrestling coach at Oldham County High School, was supposed to attend a conference at the Library of Congress. 
But Max never made it. He was shot and killed around 8 a.m. Wednesday morning.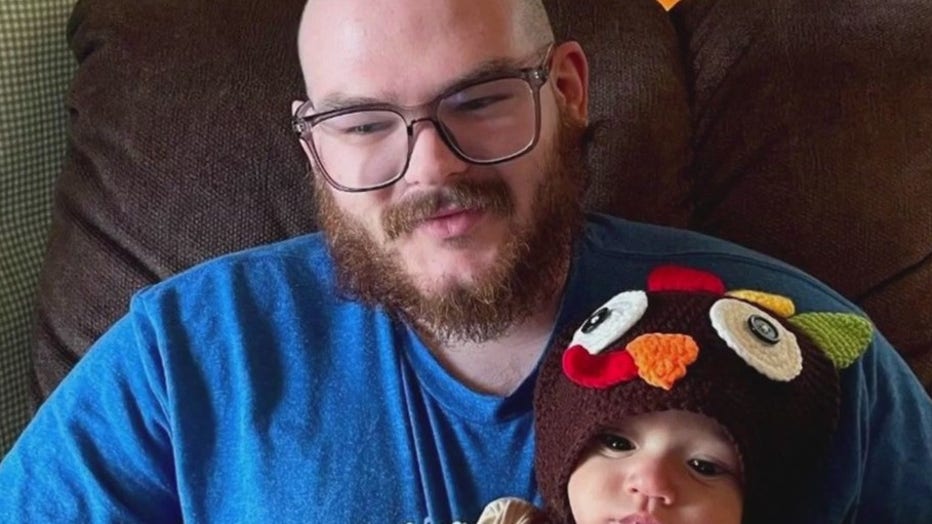 Max Emerson, 25, of Crestwood, Kentucky
Police and the university said there's no threat to the public, and that the victim and shooter knew each other.
But Max's family says that's just not true. And his mom says she has a text message — sent right before her son was killed — to prove it.
"We know for a fact he did not know this person," Steve Emerson told FOX 5. 
"I would believe there's still a threat. I mean, how could there not? I mean he came up and shot my son," Chandra Emerson added. 
D.C. police said officers responded around 8:20 Wednesday morning for a report of a shooting at Catholic University.
School officials said the altercation happened after Max and another man walked onto the campus from Michigan Avenue. Police said the two men were involved in an argument in the plaza in front of Father O'Connell Hall.
During the fight, the gunman pulled a weapon and shot Max before fleeing the area. 
"I can tell you, based on video evidence, detectives observed the victim and suspect walking together and arriving at the location of the offense together," said Metropolitan Police Assistant Chief Leslie Parsons during a Thursday morning press conference. "We know the suspect who fled the scene appears to be a male. [They] appear to be white, Latino or have a very light complexion."
Assistant Chief Parsons also mentioned that detectives are still investigating if there is a potential connection between the victim and the suspect.
But Max's parents say he was robbed — his cell phone and belongings taken — as he headed to the Metro for the conference. Moments before it happened, his mom says he sent her a cryptic Snapchat message: "Help. Bring ribbed At cub point."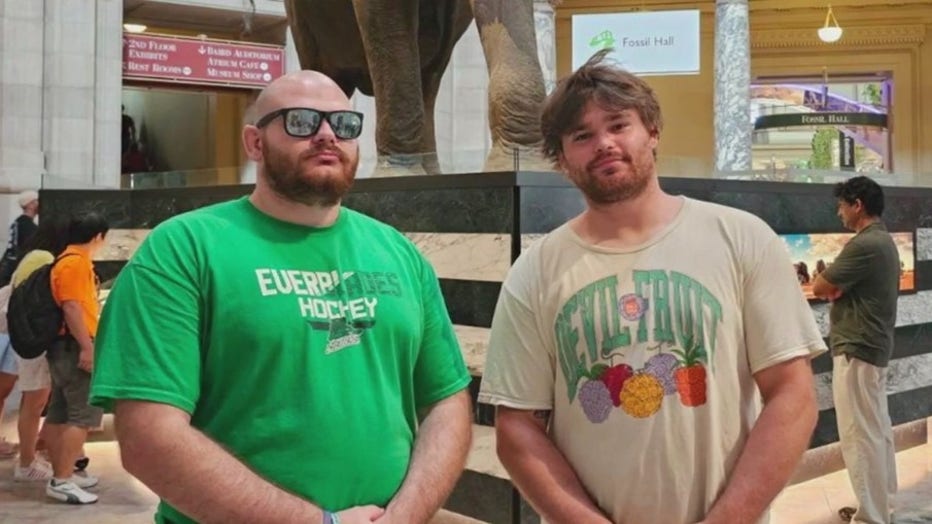 Max Emerson with his twin brother in D.C. 
It didn't make sense to them at first.
"I figured out it said, 'I'm being robbed at gunpoint,'" Chandra Emerson recalled. "The only thing I can think of is that Max is a friendly person, and you know, he saw the person and didn't react. I don't know. I have no idea where that came from. I think the guy just came up on him, and he just had that amount of time to send me that text."
But by that point, it was too late. Now, a heartbroken family and community is remembering a man they say was a loving son, uncle, brother and teacher.
"Everybody loved him," Steve Emerson said. 
As the Emersons wait for answers, they say they plan to do what Max would do –  no matter how difficult it is.
"Max would forgive this person," Mrs. Emerson said. "We're going to forgive this person."
Mr. Emerson told FOX 5 the community is holding a candlelight vigil in Louisville on Friday night to honor Max's life. Catholic University held a prayer service Thursday morning in front of O'Connell Hall. 
FOX 5 has reached out to D.C. police to clarify why they initially thought there was no threat to the public and why they think this murder was targeted. We are still waiting to hear back, and so is Max's family.