Archdiocese suspends masses because of coronavirus outbreak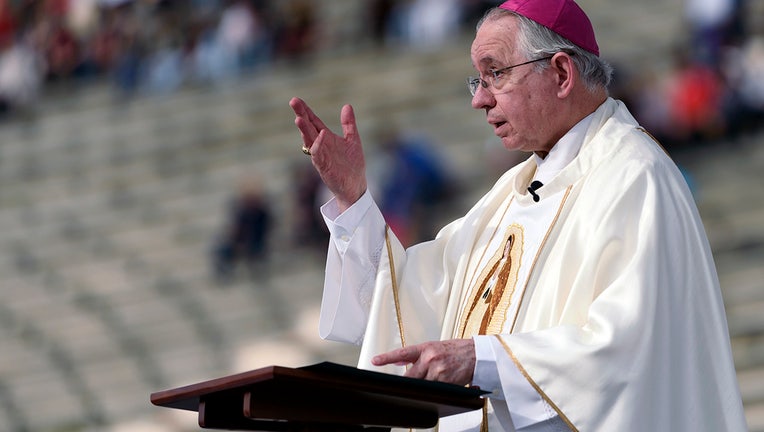 article
LOS ANGELES - The Archdiocese of Los Angeles Monday suspended Masses because of the coronavirus outbreak.
Archbishop Jose H. Gomez stressed that the decision was "not made lightly," and was made after "much prayer and reflection" and in consultation with the archdiocese's auxiliary bishops, Council of Priests, lay advisors, and government and public health officials.
"I deeply regret that we are forced to temporarily suspend public celebration of the Mass in the Archdiocese of Los Angeles," Gomez said.
"What we do in the church, we do out of love for God and love for our brothers and sisters. We are taking this extraordinary step today out of love and concern for those in our families and communities who are most vulnerable to this deadly coronavirus."
Gomez encouraged Catholics to continue to pray at home. 
Masses from the Cathedral of Our Lady of Angels are livestreamed at lacatholics.org/emergency and the LA Catholics Facebook Page, facebook.com/lacatholics. An English-language Mass is celebrated weekdays at 12:10 p.m. and 10 a.m. Sunday. A Spanish-language Mass is celebrated at 12:30 p.m. Sunday.
The list of parishes in the archdiocese providing livestreams of their Masses is available at lacatholics.org/emergency/.
The Archdiocese of Los Angeles consists of Los Angeles, Ventura and Santa Barbara counties.
Gomez issued a series of liturgical accommodations Friday in an attempt to limit the spread of the coronavirus, including giving Catholics dispensation from the obligation of attending Sunday Mass and limiting Mass attendance to 250 in accordance with state public health recommendations and accommodations for the recommended "social distancing."