Anthony Avalos: Verdict reached in murder, torture of 10-year-old Lancaster boy
LOS ANGELES - A verdict has been reached in the trial of a Lancaster woman and her boyfriend who are accused of torturing and murdering her 10-year-old son, Anthony Avalos, who died in 2018.
The verdict will be announced at 1:30 p.m. Tuesday in the non-jury trial of Heather Maxine Barron, 33, and her boyfriend, Kareem Ernesto Leiva, 37. The pair was charged with one count each of murder and torture involving the June 2018 death of Anthony, along with two counts of child abuse involving the boy's half-siblings, identified in court as "Destiny O." and "Rafael O."
The murder charge includes the special circumstance allegation of murder involving the infliction of torture. Over Deputy District Attorney Jonathan Hatami's objection, the Los Angeles County District Attorney's Office dropped its bid for the death penalty against the two after the election of District Attorney George Gascón, who issued a directive that "a sentence of death is never an appropriate resolution in any case."
Leiva and Barron face a maximum of life in prison without the possibility of parole if they are convicted as charged in the non-jury trial before Superior Court Judge Sam Ohta.
RELATED:
Prosecutors said Anthony was the victim of severe child abuse. They allege that the victim's mother and her boyfriend would repeatedly pour hot sauce on Anthony's face and mouth, torture him by making him kneel on rice, whip him with a belt and cords, hold him upside down and drop him on his head over and over.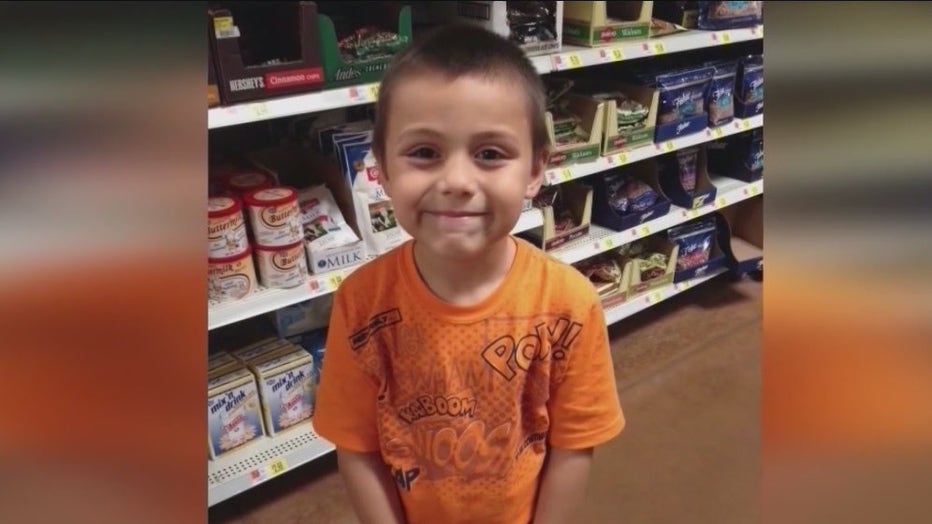 Court documents also stated that the couple would withhold food and water from Anthony and his siblings, and at times they were being forced to eat from the trash.
During his opening statement, Deputy District Attorney Saeed Teymouri told the judge that Barron and Leiva tortured and abused Anthony for two weeks before his death, while an attorney for Leiva countered that his client should be acquitted of murder.
"Anthony Avalos graduated the fourth grade on June 7th, 2018, and for two consecutive weeks he was abused and tortured every single day culminating to when the first responders found his lifeless body on June 20th," Teymouri said.
The boy died early the next morning.
Last October, the Los Angeles County Board of Supervisors formally approved a $32 million settlement of a lawsuit filed by the boy's relatives — two of whom testified that they notified the county's Department of Children and Family Services about the alleged abuse. Anthony's death investigation revealed the Los Angeles County Department of Children and Family Services had received at least 16 reports regarding the physical and sexual abuse Anthony was enduring at home. The lawsuit contended that multiple social workers failed to properly respond to reports of abuse of Anthony and his siblings. 
CNS contributed to this report.