Anthony Avalos: Trial begins in murder, torture of 10-year-old Lancaster boy
LANCASTER, Calif. - A prosecutor told a judge Wednesday that a Lancaster woman and her boyfriend tortured and abused her 10-year-old son for two weeks before his death, while an attorney for the male defendant countered that his client should be acquitted of murder.
Superior Court Judge Sam Ohta was chosen to hear the case after both sides waived their right to a jury trial for Heather Maxine Barron, 33, and Kareem Ernesto Leiva, 37, who are charged in Anthony Avalos' June 2018 death.
The two are charged with one count each of murder and torture involving Anthony's death, along with two counts of child abuse involving two of the boy's half-siblings.
In May 2021, the Los Angeles County District Attorney's Office reversed course and announced it would no longer seek the death penalty against the pair, who now faces a possible maximum sentence of life in prison without the possibility of parole if convicted.
Barron and Leiva's trial is expected to last five weeks.
Avalos was starved and tortured for days before his death, sometimes by younger brothers and sisters forced to take part in the beatings, according to prosecutors who have charged his mother and her boyfriend with his murder.
RELATED COVERAGE: 
The torture included slamming the boy onto the bedroom floor, whipping him with a belt and cord, pouring hot sauce into his mouth and forbidding him to use the bathroom, according to the documents.
"Despite these continued allegations of abuse, and some being found substantiated, DCFS continued to leave the children in Barron's and Leiva's care, exposing Anthony and his half-siblings to continued torture and abuse," the plaintiffs' court papers alleged.
Eight siblings witnessed and were forced to take part in some of the abuse, which according to the documents included making the other children fight Anthony and forcing the children to keep watch "so Anthony would remain standing or kneeling."
Sheriff's deputies were called to Anthony's home a day before he died at a hospital. His mother said the boy had fallen down a set of stairs.
Anthony was taken to a local hospital where his heart stopped. Authorities added he suffered a traumatic brain injury and a brain bleed.
The prosecutor said the boy was "already brain dead" and had been lying on the floor in the family's townhouse "for at least a day, possibly more" when Barron called 911 to seek assistance for the boy, and that the two "concocted a story that Anthony Avalos had injured himself."
The boy had "new and old injuries -- literally from head to toe," the deputy district attorney said, showing a photo of the boy while he was alive and then in a video from the hospital in which some of his injuries were depicted.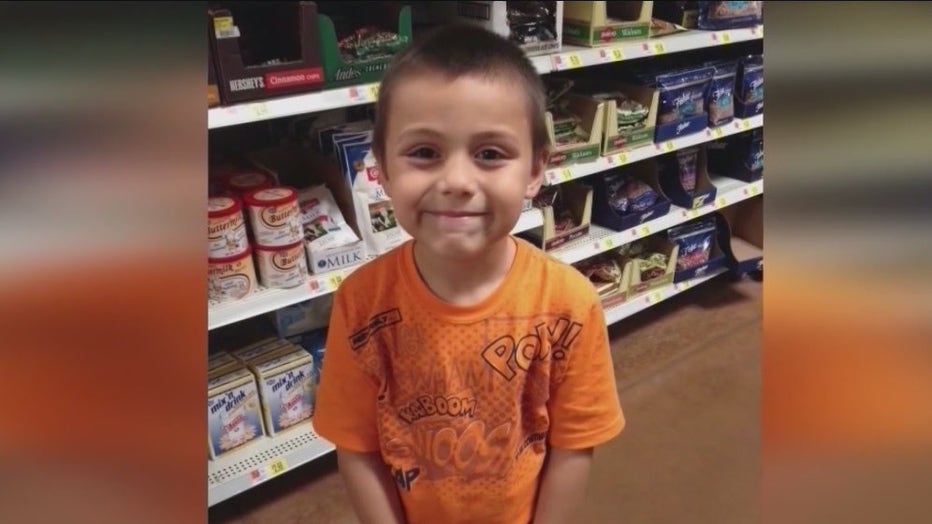 The prosecutor played an audio recording of an interview with Barron, in which she told investigators, "I promise I did not hurt my son. I did not let nobody hurt my son ... I swear he was just acting up and he threw himself because he didn't want to eat."
She told investigators that the boy said he might be gay and that she responded that she would love him no matter what because he was her "baby."
Investigators found Anthony also had reddened eyes and numerous bruises, cuts and scrapes on his forehead, nose, mouth, cheek, neck, legs, shoulder, hips, back, buttocks, stomach, ankle, legs and foot.
LA County child welfare officials had received a dozen referrals of suspected child abuse about the boy from 2013 until 2016. Anthony had been removed from his home for several months when some of the reports of abuse were substantiated. He was returned after family members received in-home counseling, welfare officials said.
After Anthony's death, authorities removed the eight other children — aged between 11 months and 12 years old — from the home and placed them in the care of county child welfare workers. 
Anthony's family filed a wrongful death lawsuit against LA County, alleging the county and multiple social workers of failing to properly respond to reports of abuses of Anthony and his half-siblings. The county settled that case for $32 million.
One of Leiva's attorneys, Dan Chambers, countered that the evidence would demonstrate that there is "reasonable doubt" involving the murder charge against his client.
He said the two major issues will be "a lack of intent to kill" and the issue of "causation."
The defense lawyer questioned the accounts of the boy's half-siblings, whose testimony he said has changed over time and is "inconsistent with the medical evidence."
"This case is a case of severe abuse, but as to Mr. Leiva, it is not a murder," the defense lawyer told the judge.
Barron's sister-in-law, Maria Barron, testified that Anthony came to live with her and her husband on two occasions -- first in 2014 and again in 2015 -- and that she had offered to keep him and three of his half-siblings.
"She told me no. She needed her benefits," she said, adding later that Barron didn't allow her or her husband to see the children again after they reported that the children said they were being abused.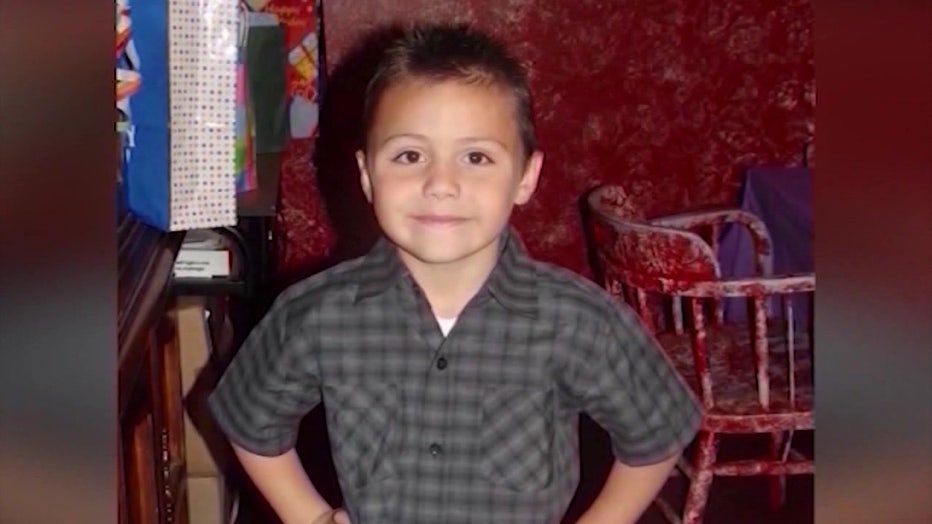 The Associated Press and City News Service contributed to this report.