Anaheim Ducks hire Greg Cronin as new head coach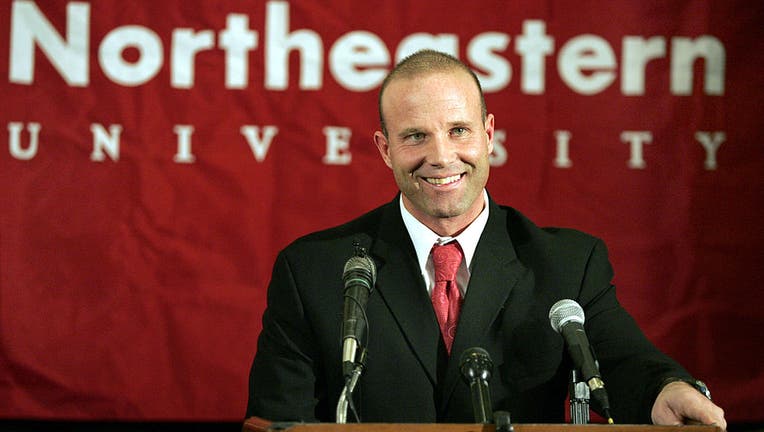 article
ANAHEIM, Calif. - The Anaheim Ducks announced the hiring of Greg Cronin as their coach Monday, giving the 60-year-old with 36 years of coaching and player development experience his first NHL head coaching job.
Cronin spent the past five seasons as coach of the Colorado Eagles, guiding the Colorado Avalanche's American Hockey League affiliate to a 164-104-30 record and four berths in the Calder Cup playoffs.
Cronin was an assistant coach with the Toronto Maple Leafs from 2011-14, then was a member of the New York Islanders' coaching staff from 2014-18, the first three seasons as an assistant coach and as the associate coach for the 2017-18 season.
Cronin replaces Dallas Eakins, whose firing was announced April 14, less than 11 hours after the Ducks completed the season with the NHL's worst record, 23-47-12.
``While we did cast a wide net in searching for the next head coach, it became clear to me that Greg would be the ideal fit for the position," Ducks general manager Pat Verbeek said in a statement. ``Being a young team, I felt we needed a teacher of the finer points of the game, and someone who has worked extensively over time with talented young players, helping them develop into successful NHL players.
SUGGESTED: Meet the LA Kings' doctor Cindy Pfeiffer
"Greg has done all that and more, and we are excited to name him head coach of the Anaheim Ducks."
Cronin, who turned 60 Friday, will be coaching a team that has had losing records and missed the playoffs each of the past five seasons, including the four Eakins was its coach.
``I'm excited and honored to be named head coach of the Anaheim Ducks This team has a fantastic future ahead, and I'm very grateful to the Samueli family and Pat Verbeek for entrusting me with this amazing opportunity," Cronin said in a statement, referring to owners Henry and Susan Samueli.
Cronin began his coaching career as an assistant coach at his alma mater, Colby College in 1987, then was a graduate assistant coach at the University of Maine from 1988-1990 while studying for a master's degree in business. He was an assistant coach with Colorado College from 1990-93, then returned to Maine in 1993 as an assistant coach and was the Black Bears' interim coach from December 1995 through December 1996.
Cronin was a co-founder of USA Hockey's National Development Program, serving as its director of player development for the 1996-97 season and coach in 1997-98.
Cronin was an assistant coach with the Islanders from 1998-2003 and coached their AHL affiliate, the Bridgeport Sound Tigers from 2003-05.
Cronin coached Northeastern University to an 87-104-29 record from 2005-11, including an appearance in the NCAA tournament in 2009, the Huskies' first since 1994.
The Arlington, Massachusetts native was an assistant coach with the U.S. national team in the 1997, 2011 and 2012 World Championships and 1997 and 1998 World Junior Championships.