Man involved in Treat Williams' fatal accident charged as actor's cause of death is determined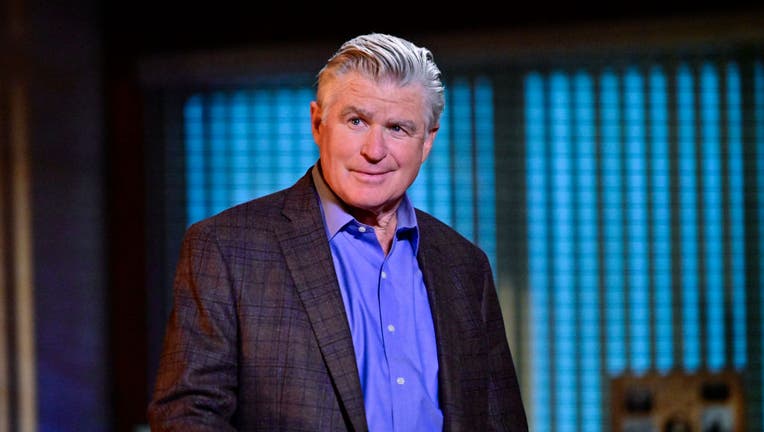 article
Nearly two months after actor Treat Williams was killed in a vehicular accident involving his motorcycle and another car, a review has led Vermont State Police to charge one man with grossly negligent operation resulting in death.
Ryan M. Koss, 35, of Dorset, Vermont, was notified of the charges on Tuesday evening, when he was processed and released, according to a press release. His arraignment is scheduled for Sept. 25.
Police say the "Blue Bloods" actor was driving his motorcycle when Dorset tried to make a left turn and collided with the actor. Williams was flung from his bike and later pronounced dead at the Albany Medical Center.
PREVIOUS COVERAGE: Man involved in Treat Williams' fatal accident charged as actor's cause of death is determined
A cause of death has now been determined, with the medical examiner's office saying Williams died after sustaining severe trauma and blood loss.
Williams, 71, is survived by his wife Pamela Van Sant and two children, daughter Elinor and son Gill.
Just weeks after the crash, Van Sant remembered her husband on what would have been their 35th wedding anniversary, sharing photos of the couple to her Instagram story.
A month after losing her father, Elinor shared a touching tribute and expanded on her grief.
"I have never experienced this kind of grief before, so it's hard to put my thoughts into words, but I'll try my best for now," she wrote.
"I have been home with my family in Vermont for a month now, but it feels like just yesterday that I frantically got on a plane home after I got that phone call. It feels like he's just away filming. However, I keep forgetting that he's not coming home this time."
"This love is a once-in-a-lifetime love. A father's incomprehensible love for his daughter, and a daughter's boundless love and complete admiration for her father," she continued.
With a career spanning 50 years and more than 120 credits to his name, Williams made a notable impact on Hollywood.
In addition to his family, he was memorialized by several famous friends, including co-stars Beverly D'Angelo, Emily VanCamp, Matt Bomer and Kim Cattrall.