5 arrested in home remodeling burglaries in San Gabriel Valley
LOS ANGELES COUNTY, Calif. - Five people were arrested in connection to a series of robberies involving a home going through a remodel in the San Gabriel Valley.
According to deputies, the suspects are accused of targeting a home on Woodlyn Lane in Bradbury. The suspects first broke into the home two weeks ago.
After the crime scene tapes came down – the alleged burglars returned. According to the couple who lives in the home, the suspects took the homeowner's wedding dress and wedding ring.
"All my personal things taken, my personal memories. There's nothing left of me," said Jon Erin Barker, the homeowner.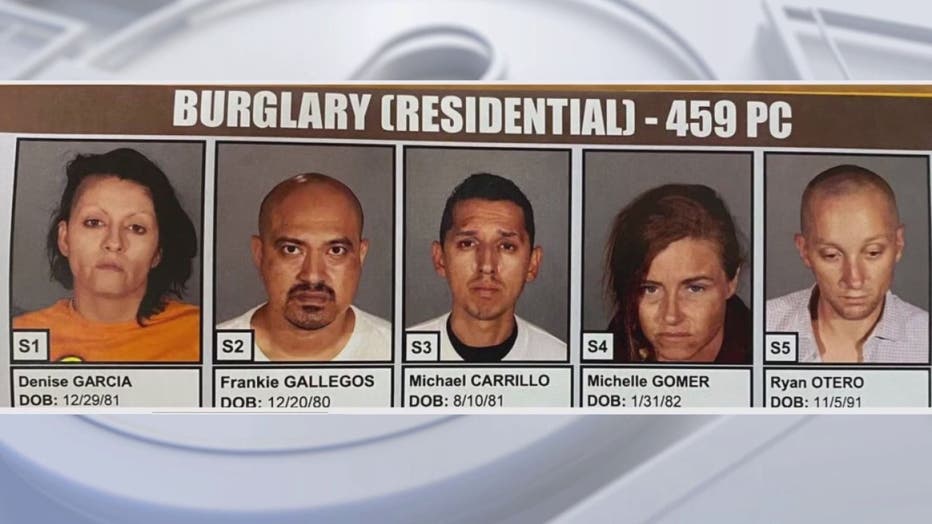 Barker believes the suspects took more than $400,000 worth of their stuff. Now, she is calling on Los Angeles County District Attorney George Gascón to hold the suspects accountable.
"Impose the stiffest penalties possible," she said. "Because after five times – this time. They even have priors. There's no stopping them."