3 people trapped inside car following violent crash in Encino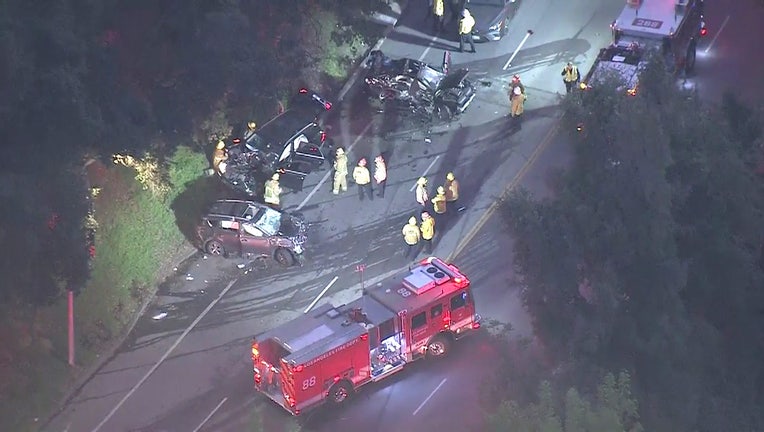 article
LOS ANGELES - Several people were hurt and trapped in a violent crash in the 3700 block of N. Sepulveda Boulevard in Encino Tuesday evening.
Sepulveda Boulevard is closed in both directions in the area for the investigation.
Three vehicles were involved in the collision that left three of five victims trapped, according to the Los Angeles Fire Department. The incident occurred shortly after 5 p.m.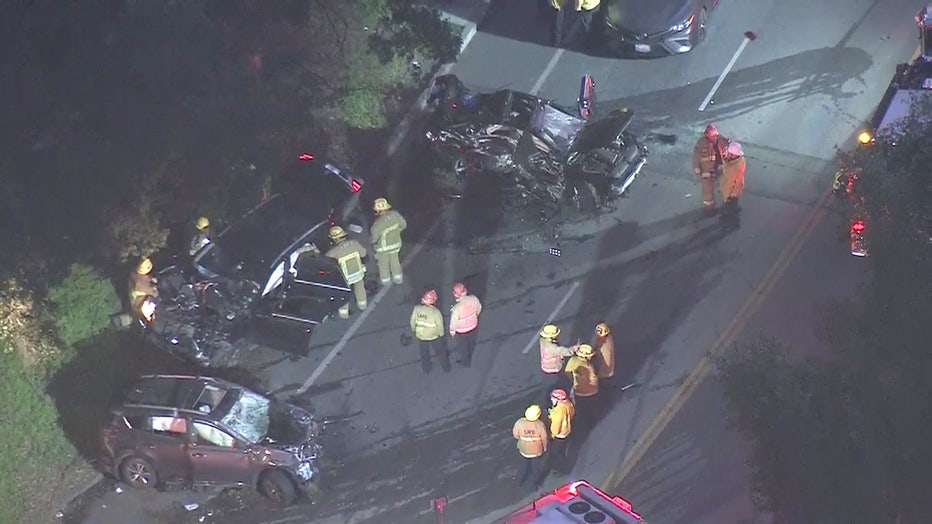 One person is listed in critical condition while the others have lesser injuries, according to Brian Humphrey with the Los Angeles Fire Department. Four of the victims were taken to a local hospital and one declined ambulance transportation.
The cause of the crash is under investigation.