Suspected arson attacks destroy truck, damage cars in LA's Fairfax District
LOS ANGELES - A man's pickup truck is completely destroyed and two other cars in Los Angeles' Fairfax District were damaged in a series of suspected arson.
Law enforcement and residents believe the fires were suspicious.
"There is a man on the loose who likes to set fire to things," said one of the victims. "And that's pretty terrifying."
FOX 11 spoke with a man whose pickup truck was torched overnight.
"I heard a ton of noise so I thought, 'Who the heck is making so much more noise before dawn?' And I went back to sleep. Little did I know, it was my truck," said Evan, the fire victim.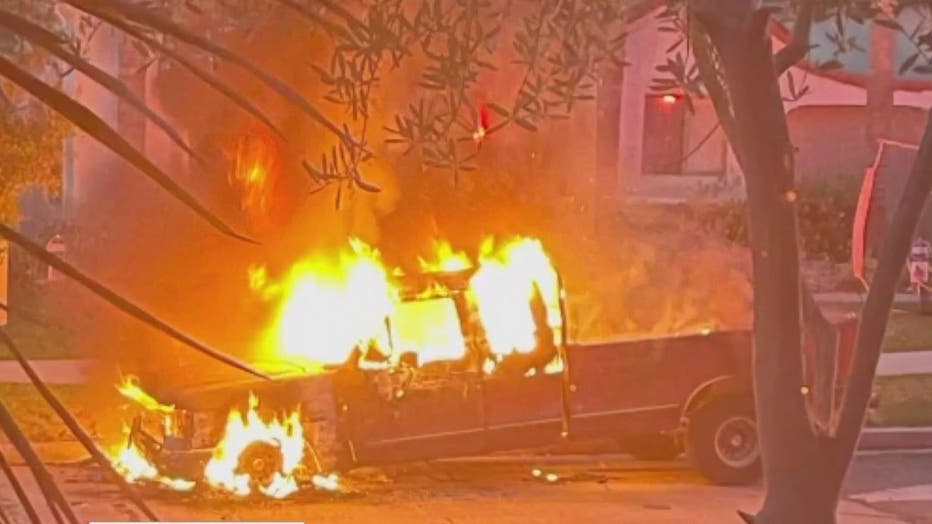 Evan said fire officials told him a Mercedez Benz SUV was torched not too long ago near his area.
In the third reported fire, someone torched the passenger side of a sedan – just a block away from where Evan was targeted.
As of Wednesday night, no arrests have been announced in connection to the fires.